Soil Testing Online Payment
Click here to pay for soil testing samples via credit card or e-check. You will first be prompted to login/create an Extension Account. Once you login, payment options will be available.
Soil samples should be taken to your local MSU County Extension Office or mailed directly to:
MSU Soil Testing Lab
P.O. Box 9610
Mississippi State, MS 39762

Publications
News
Success Stories
Agriculture, Crops, Irrigation, Remote Sensing Technology, Soils, Soil Health, Soil Testing, Healthy Soils and Water, Healthy Water Practices, Water
Brian Andrus irrigated exactly zero times on his Sunflower County farm in 2021. He didn't even turn on his well.
STEM – Science Technology Engineering and Math, Dairy, Pesticide Applicator Certification, Soil Testing, City and County Government, Mississippi Homemaker Volunteers, Natural Resources
4-H Debuts New Curriculum · Extension Develops Workforce · La-Z-Boy Donates Fabric · Stars Focus On Sustainability · Extension Directs Herbicide Training · Youth Discover Dairy Science · Soil Lab Welcomes New Manager
Watch
Extension Stories
Tuesday, April 25, 2017 - 1:45pm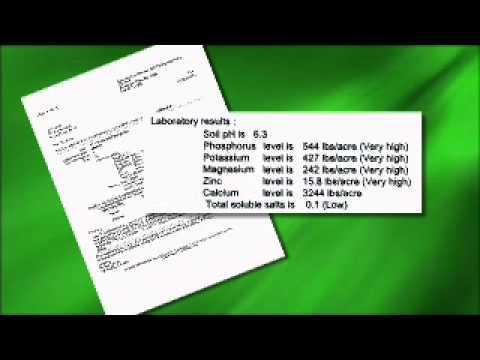 Extension Stories
Tuesday, April 25, 2017 - 1:30pm
Listen
Select Your County Office
Related Links
Your Extension Experts