Development Direction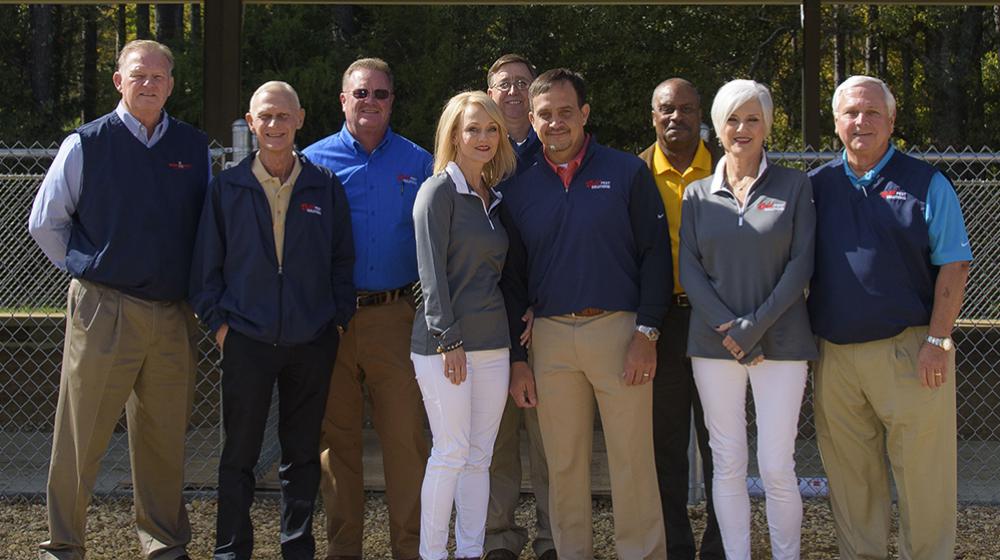 Redd Pest Solutions hopes to benefit pest management trainees.
From Dream to Reality
Training facility helps advance safe, efficient pest control
Story by Susan Collins-Smith · Photos by Kevin Hudson
A dream of the Mississippi Pest Control Association and the Mississippi State University Extension Service is coming true after more than 20 years, thanks to a generous donation by one of Mississippi's oldest pest-control companies.
Redd Pest Solutions owner Gordon Redd Jr. donated $50,000 to the construction of Extension's Termite Technician Training Facility, or T3F, through the Mississippi State University Foundation. Redd made the donation in honor of his father and uncles, Gordon Redd Sr., J. C. Redd, and Elmore Redd, who started the pest control company in Jackson in 1946.
"Redd Pest Solutions is excited to be part of this new training tool, which will benefit pest management trainees well into the future," says Gordon Redd Jr. "We step into this effort knowing that the pioneers of Redd Pest Solutions established a framework of quality service provided at the highest level of integrity. We are proud to dedicate Redd's commitment to the Termite Technician Training Facility in honor of the men who began the Redd Pest Solutions heritage."
"Redd Pest Solutions is excited to be part of this new training tool, which will benefit pest management trainees well into the future."
The new facility teaches termite technicians about the different types of building construction and safe, effective pesticide application techniques. The 5,000-square-foot, hands-on training facility is the first in Mississippi. It includes 11 training stations with partially constructed foundations, floor types, and wall segments, which help technician trainees understand what lies beneath a finished structure.
"Without a background in construction, it's difficult for technicians to understand or imagine the underlying structural components of a building," says Gene Merkl, program manager for the Extension Pesticide Safety Education Program. "What we have provided with this facility is the opportunity for trainees to see how various construction techniques present different behind- the-scenes situations that may require different treatment extent and methodologies. If one can visualize these hidden areas, there's a greater chance that the safest and most effective treatment may be rendered."
The Pesticide Safety Education Program, administered by Extension, provides pest- control technicians with training, certification, and recertification, as required by federal and state law.
"From the early days of pest control to today, a majority of pest-management knowledge was developed through textbooks or on- the-job training," Redd says. "Textbooks are a great training tool, but the training is one- dimensional. On-the-job training varies in time, talent, and consistency from company to company. But with the vision and dedication of MSU Extension leaders through this project, the pest-management professional of tomorrow will have the benefit of hands-on training."
Finished in early 2019, the facility is located in Starkville near the Mississippi Horse Park.