Teaching in the Culinary Classroom
Students studied culinary arts through the Eating Smart, Being Active program delivered by the MSU Extension Service.
At Winona Career and Technical Center in Montgomery County, students studying culinary arts participated in the Eating Smart, Being Active program, delivered by the Mississippi State University Extension Service in the spring 2022 semester. During the 9-week course, each class built upon the preceding lesson, and, as part of each lesson, students prepared a recipe, tasted it, and engaged in 15 minutes of physical activity. Students reported they are now able to use their skills at home to prepare healthier meals.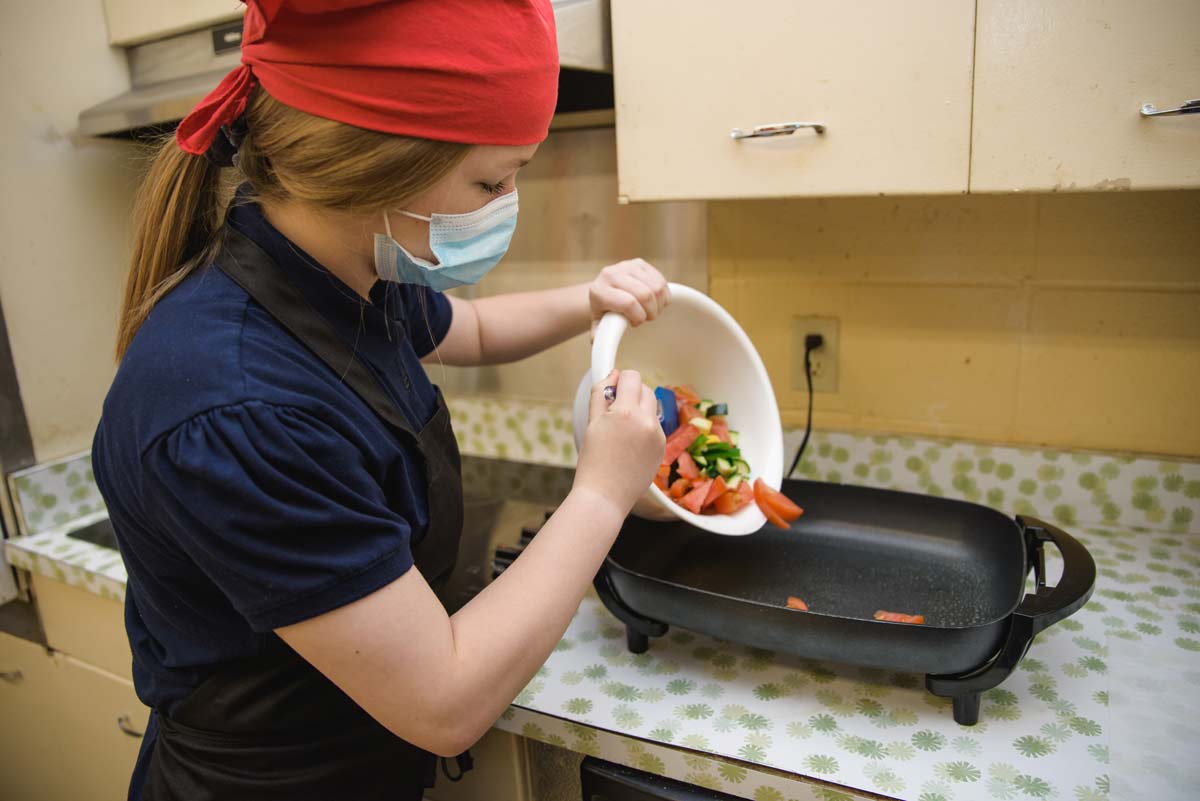 Discover more about "Healthy Cooking for You and Your Family" from this Extension publication.