Information Possibly Outdated
The information presented on this page was originally released on May 9, 2014. It may not be outdated, but please search our site for more current information. If you plan to quote or reference this information in a publication, please check with the Extension specialist or author before proceeding.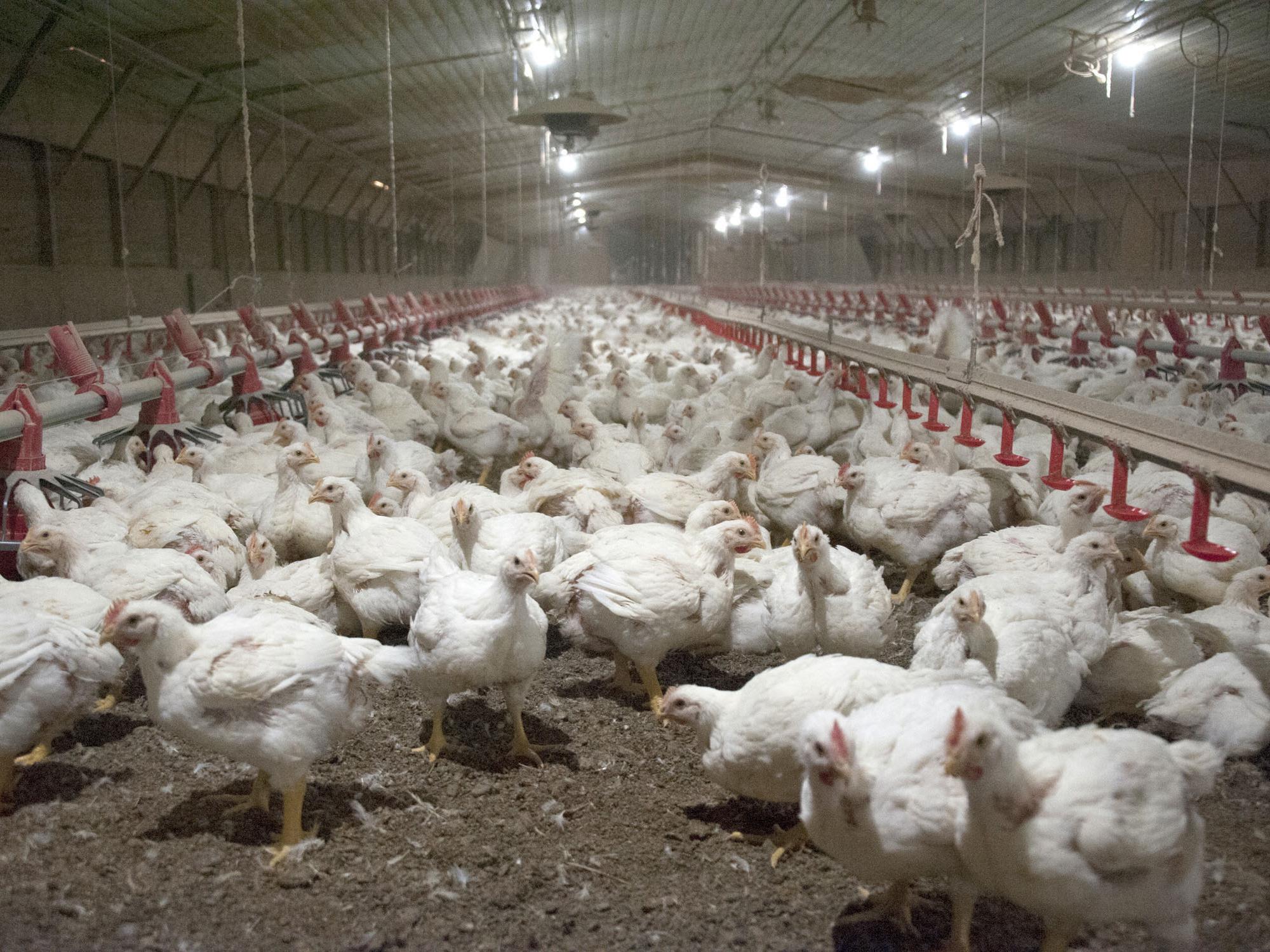 Sustained success forecast for 2014 poultry industry
MISSISSIPPI STATE – The poultry industry is riding a wave of success, propelling it from a strong 2013 into another year with promises of favorable market prices and lower production costs.
John Michael Riley, an agricultural economist with the Mississippi State University Extension Service, said several issues will influence poultry profits in 2014.
"We expect poultry to ramp up production this year because of factors that are hurting beef and pork," Riley said. "The cattle industry is in a supply crunch that has been driving up the cost of beef. Pork producers have been battling a serious virus that is reducing their supplies, and pork is becoming more expensive. As a result, poultry is eyeing this opportunity to fill in the gap in available proteins at the meat case."
Mississippi's recent tornadoes damaged 75 poultry houses in Winston, Wayne, Newton and Scott counties and killed more than a million birds.
"Disasters are very serious on a local level, but from a national or even statewide standpoint, the consumers should not see much of an impact," Riley said. "The newly enacted farm bill has some key provisions that might offer more support to the growers than was specifically outlined in the old farm bill."
Riley said the fourth quarter of 2013 was when poultry production was expanding. Additionally, feed prices came down during fourth quarter, giving the industry the opportunity to expand without enduring high costs. Corn prices were around $8 per bushel two years ago but are now closer to $5.
"Mississippi's broiler industry finished 2013 with a total value of production of $2.7 billion," he said. "That is roughly 20 percent more than the year before and 23 percent more than the five-year average. These figures do not incorporate the value of eggs and other poultry."
Riley said the 2014 value will probably increase further.
Tom Tabler, Extension poultry specialist, said Mississippi poultry numbers have remained steady, but nationally, expansion efforts are underway.
"Peco Foods is building a new complex in north-central Arkansas," Tabler said. "That includes a feed mill, a processing plant, a hatchery and growers. Most growers will produce broilers, but others will grow pullets and breeder hens. You need all of that to support the complex."
Tabler said the company will own the buildings, but it will contract all of the growing operations. Sanderson Farms is building a similar project in east-central Texas.
"These two projects are indicators that these companies believe things will be good for quite some time in the future," he said.
Mark Leggett, president of the Mississippi Poultry Association, said one market area gaining ground in Mississippi is the production of boneless thighs.
"We are very optimistic for the coming year. As incomes are rising around the world, protein consumption is increasing, even in Third World countries," he said. "Mississippi is in a good position to take advantage of the meat markets and consumer demands."