Information Possibly Outdated
The information presented on this page was originally released on June 8, 2018. It may not be outdated, but please search our site for more current information. If you plan to quote or reference this information in a publication, please check with the Extension specialist or author before proceeding.
Spring rains pushed hay production a little behind
STARKVILLE, Miss. -- A long, cool spring put Mississippi hay production about two weeks behind schedule, but a long, hot summer can give producers the chance to catch up.
Rocky Lemus, Mississippi State University Extension Service forage specialist, said he expects a good year for forages.
"We had really good rainfall early in the season, and we're forecasting good hay production in Mississippi this year," Lemus said.
The U.S. Department of Agriculture estimated 53 percent of the state's pastures to be in good or excellent condition, and the remaining mostly fair with some in poor shape as of June 3.
Brett Rushing, Extension agronomist at the MSU Coastal Plain Branch Experiment Station in Newton, said cool weather slows the growth of traditional hay crops while letting weeds thrive.
"Just because we're a little behind now doesn't mean we'll be behind the rest of the year," Rushing said. "It's all about soil fertility and maintaining the optimal cutting height and intervals between hay cuttings."
Rushing said most Mississippi hay producers have one cutting of hay completed and are working on growing the second round. Typically, hay is cut for the first time by the end of May, but it was June before some growers got the first hay baled.
The best first cutting of hay is produced when growers clean the fields of weeds early rather than letting them compete with desirable forages. In addition to robbing desirable forages of needed nutrients, many weeds are not highly digestible and are lower in protein and nutrients for the cattle that will feed on them.
"We encourage producers to clean their fields early so the first cutting of hay is high quality," Rushing said. "This allows us to maximize our efficiency and makes it possible to take advantage of sporadic summer rains."
Fertilizing after each cutting helps produce a higher-quality forage.
"In order to meet your yield goals and improve the quality of your stand, you have to apply nutrients after every cutting," Rushing said. "Grass is a luxury consumer, which means it will consume more nutrients than it actually needs, especially potash. As long as you're feeding grass, it will take up nutrients."
To maximize efficiency, Extension specialists recommend applying synthetic fertilizer after each cutting rather than once at the beginning of the season and once midway through, as many producers do. An exception is chicken litter, which is a slower-release type of fertilizer and can be applied after the first and second cuttings to meet nutrient demands for the growing season.
Having a hay production budget helps producers determine how much hay is needed during the hay feeding season and allows them to allocate acres and fertilize strategically to optimize the hay production system.
Lemus said fall armyworms are a perpetual issue, but a particular challenge this year is a new pest, Bermudagrass stem maggot, first officially recognized in the U.S. in Georgia in 2009.
"Bermudagrass stem maggot is a fly that lays larvae on the tips of the Bermudagrass, and the young enter the stem of the plant and kill it," Lemus said. "If it's not controlled, a Bermudagrass field will look like you have a frost in the summer."
This pest causes even more damage in fields where producers have increased fertilization with nitrogen. Plants grow rapidly under these conditions, and the maggot can easily penetrate the thinner cell walls and damage the plants.
"We also see that bermudagrass stem maggots tend to be more prevalent in hay fields where soil potassium levels are low and leaf spot disease is observed," Lemus said.
Pyrethroid herbicides, the same as used to control armyworms, do a good job managing this fly. The fly can be suppressed but, so far, not controlled.
"We recommend, if you already have a good bit of damage in a field, to go ahead and cut it for hay, even if yields are low," Lemus said. "Within seven days of cutting, apply the pyrethroid, and then apply it again in seven more days if needed. Observe hay cutting restrictions when using these pesticides."

News Story Contact
Your Extension Experts
Extension/Research Professor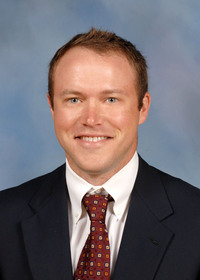 Assoc Ext/Res Prof & Fac Coord