Information Possibly Outdated
The information presented on this page was originally released on August 10, 2018. It may not be outdated, but please search our site for more current information. If you plan to quote or reference this information in a publication, please check with the Extension specialist or author before proceeding.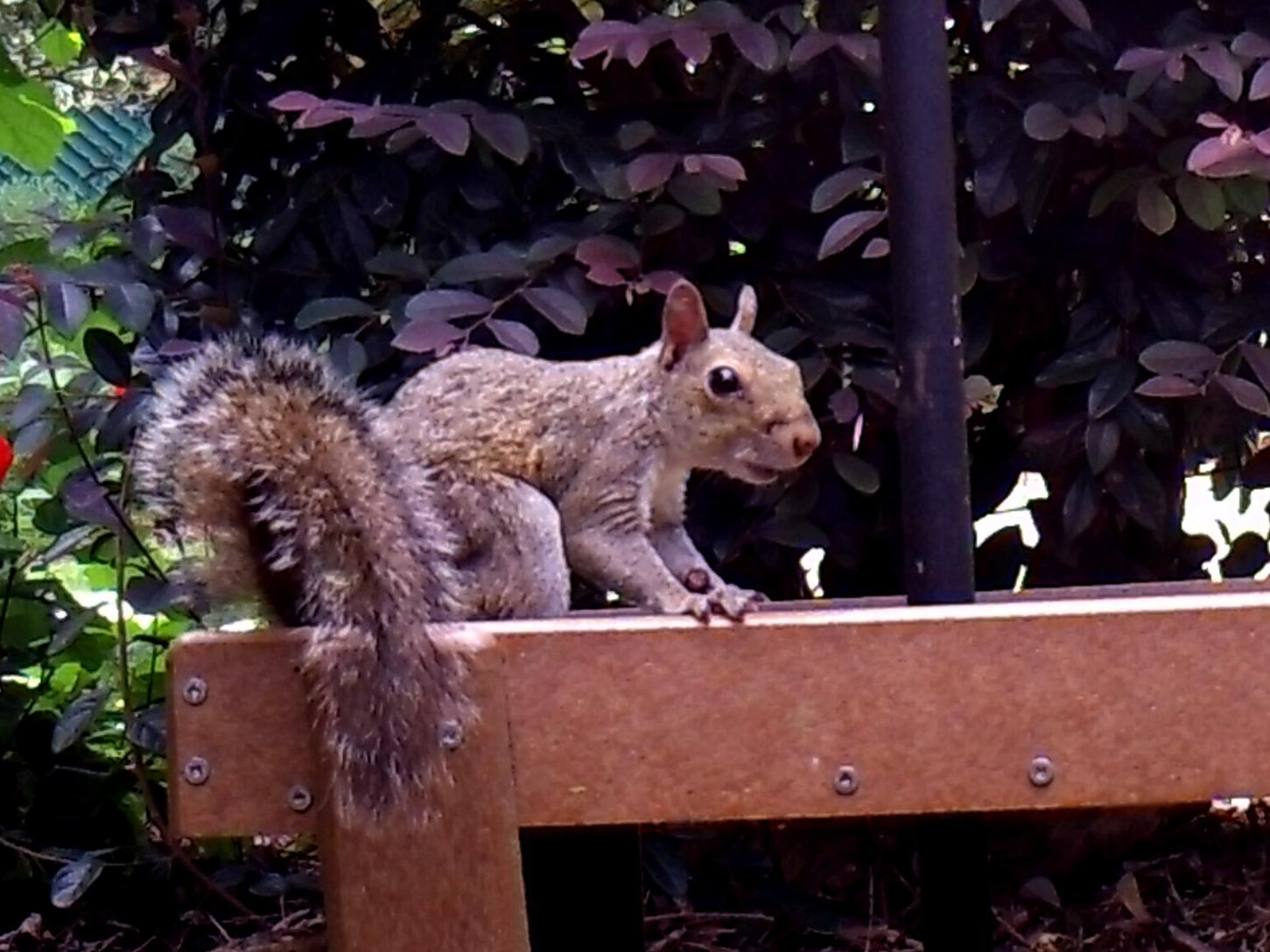 Enjoy watching wildlife with backyard cameras
RAYMOND, Miss. -- Ever wonder what wildlife species are in your backyard during the day while you are at work or school and at night while you are sleeping? Well, now you can find out with the help of a trail camera.
Initially, wildlife researchers and hunters were the primary users of trail cameras, but other wildlife enthusiasts have begun to use them to view wildlife in their backyards. It can be a great way for families to share in the enjoyment and discovery of watching wildlife. Plus, it's a great learning opportunity for children when you combine science and technology into one activity.
When selecting a camera, first decide on the purpose you want it to serve. Are you simply using it to observe wildlife for fun? Do you need several cameras to capture different areas of your yard? How much money are you willing to spend? All of these are good questions to start with.
Next, match your needs with the right camera characteristics. The key characteristics to consider when buying a camera are the types (flash or infrared), detection zone, image quality, battery life and ease of setup. For information and price comparisons, look for websites with trail camera reviews, such as Trailcampro.com.
When first setting up the camera, install the batteries and memory cards. Second, read the manual to set up the basic functions of the camera, such as the time and date. Once it's set up, you will want to determine the trigger delay and number of images per trigger activation you want. Remember, more images and more frequent trigger activations will drain batteries faster. You also will have a lot of repeat photos of the same animal.
When placing the camera, don't use bait or other attractants, as they will attract nuisance animals to your yard. Instead, select areas like bird feeders, water features or areas with evidence of wildlife activity, such as a nest or burrow. Be a responsible observer by not placing the camera too close to the animal's nest or burrow.
Orient the camera north or south to avoid sun glare in images. Similarly, be aware of motion activated lights that could also cause glare issues. Face the camera inward from your property line to respect your neighbor's privacy. Placing the camera between knee and waist height will capture most wildlife species. Test it out before setting the camera up for a long period. Avoid areas with vegetation that can blow in the wind and accidentally trigger the camera.
By following these simple steps, families can use cameras to watch and learn from the wildlife that use our backyards. You can see which species come into your yard, how many there are and what time they're active. If you're lucky, you might also see interactions between individual animals or different species.
Editor's Note: Extension Outdoors is a column authored by several different experts in the Mississippi State University Extension Service.
Released:
August 10, 2018