Information Possibly Outdated
The information presented on this page was originally released on May 5, 2011. It may not be outdated, but please search our site for more current information. If you plan to quote or reference this information in a publication, please check with the Extension specialist or author before proceeding.
Evacuation plans should include pets
By Karen Templeton
MSU Ag Communications
MISSISSIPPI STATE – As heavy rainfall causes more flooding along the Mississippi River, residents in flood-prone areas may have to consider evacuation, and those with pets should have a plan of departure that includes their furry and feathered family members.
To prepare for potential evacuations, pet owners should provide identification for their pets. Proper identification is imperative, and experts recommend that pets wear collar tags at the very least. It is even more helpful for them to have microchip identification registered with a microchip company.
"Microchipping is a simple procedure that can be done at almost any local veterinarian's office," said Dr. Carla Huston, associate professor at Mississippi State University College of Veterinary Medicine. "If you and your pet become separated and the pet ends up in a shelter, the microchip may be the link to being reunited. All organizations taking care of rescued animals will be able to check animals for microchips. It is an easy way to identify pets and get them back to their owners quickly."
Photos of pets are helpful for identification purposes if pets get separated from their owners. The photos can be posted on pet finding sites or printed on flyers to pass out to area shelters.
"You should take along not only photos of your pets, but also photos of you with your pets," said Deputy State Veterinarian Dr. Brigid Elchos. "There won't be any question whether or not the animal belongs to you."
Elchos also suggested that pet owners modify their pets' collar tags to help further identify their pets.
"Pets' tags often have only a phone number and the name of the pet, but it is helpful to have as much contact information as possible on the tag to make it easy to locate you should you be separated from your pet," Elchos said.
In addition to provide pet identification, families with pets should research accommodations ahead of time.
"Families need to have a plan in place before they leave so they know where they can safely keep their pets," Huston said. "Take the time to find out where animal-friendly hotels and shelters are located and make arrangements to stay there. If you are going to stay with friends or family, ensure in advance that it is acceptable to keep your pets there as well."
Huston, who is also the Mississippi Animal Response Team's Veterinary Services branch director, said simple internet searches can yield lists of hotels that can accommodate pets. The American Automobile Association, or AAA, also can provide a list of pet-friendly hotels.
"Whether your pet stays with you or is going to be separated from you in a kennel or at a friend's house, you need to pack plenty of necessities such as food, leashes and their medications," Huston said. "Also, it is important to have copies of their medical records. This comes in handy if you need to board them or to get them into an emergency shelter."
To help ease some of the financial burden of caring for animals during disasters, the Board of Animal Health worked with the Mississippi Veterinary Medical Association to set up the Mississippi Animal Disaster Relief Fund. The fund provides assistance to Mississippians during recovery from animal-related disasters and supports efforts to prevent and protect animal health and welfare in disasters.
"The relief funds help us make sure we can help pet owners, shelters, livestock producers, and veterinarians during and after disasters," Elchos said. "We keep the fund going through donations. It is the generosity of Mississippians that helps provide for our state's animal-related needs. Helping each other is really what it's all about."
For more information on preparing pets for evacuation, visit http://www.mbah.state.ms.us/emergency_programs/saving_family_brochure.pdf.
Donations can be made to the Mississippi Animal Disaster Relief Fund by sending a check to Mississippi Animal Disaster Relief Fund, c/o The Mississippi Veterinary Medical Association, P.O. Box 964, Trussville, AL 35173.

News Story Contact
Prof/Dir/Enh Cln Educ/Ext Vet
Beef Cattle Health Disaster Management Epidemiology Veterinary Preventive Medicine
Your Extension Experts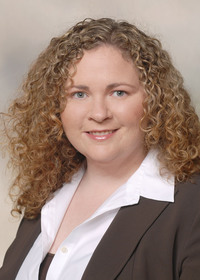 Prof/Dir/Enh Cln Educ/Ext Vet