Information Possibly Outdated
The information presented on this page was originally released on June 5, 2015. It may not be outdated, but please search our site for more current information. If you plan to quote or reference this information in a publication, please check with the Extension specialist or author before proceeding.
Hurricane preparedness lessens stress when a disaster strikes
STARKVILLE, Miss. -- Boxes of supplies can provide important lifelines when storms and other disasters threaten to uproot a household.
It has been 10 years since the devastation of Hurricane Katrina occurred, but the disaster still affects the lives of many individuals today. Christian Stephenson, an agent with the Mississippi State University Extension Service in Hancock County, said he was not on the coast when Katrina struck, but he still remembers the aftermath of the event.
"I worked at a hotel during that time, where many people from neighboring states and the coast came to stay when their homes had been destroyed," he said. "They lost everything. Now that I work on the coast in Extension, not a day goes by without someone mentioning 'the storm.' It is a major thing that continues to impact their lives 10 years out. I remember people in the hotel being completely devastated and wondering how they were going to repair their lives from everything that had been taken from them. It was a disaster like no other."
Stephenson said Mississippians need to be aware of tropical depressions and storms that might trigger hurricane activity in the Gulf.
"Watch the activity on the Gulf very closely," he said. "Make sure that you have a plan and know where you are going to go in the event of a hurricane. Treat every year like another big one is coming."
Two types of kits are normally used when preparing for hurricane season. The "go kit" should be prepared early in the case of a quick evacuation. It is generally designed to last for 72 hours. Emergency supply kits are much more detailed kits, which are often used when evacuation is not necessary or not possible.
Ryan Akers, assistant Extension professor at the MSU School of Human Sciences, said three things should definitely be put into the emergency supply kits: medicine, food and power supplies.
"Medicine and other resources found in first-aid kits will have expiration dates. An easy way to monitor this is to have a checklist of items and expiration dates logged on paper and included in your kits," he said. "I pack water and nonperishable food/snacks in emergency supply kits. Make sure to have spare batteries in these kits. Always keep them in plastic, airtight bags. Consider pets when packing food and medicine."
The general rule for storing water is 1 gallon per person per day for three days. Half of each gallon should be for drinking and the other half for hygiene.
"Water should last a long time if the bottle is properly sealed and not damaged," Akers said. "Store water in a dark, cool location, off the ground and away from chemicals and fuels."
Include medications for illnesses related to diabetes, heart disease and seizures in these kits. Include all prescription medication, and check the expiration date every six months.
Copies of critical paperwork should be included in both kits. Scanning all of the information onto a CD or a portable thumb drive is an easy way to keep the information together. Be sure that it is stored in a waterproof container.
"Among the items that should be included in these kits are copies of insurance policies, deeds, bank account records, social security cards and/or other identification records, such as birth certificates and proof of citizenship. Copies of wills, medical records, prescription drug histories, tax records and other family records are also necessary," Akers said. "Everyone needs to include an individual and family contact sheet."
Battery backups should always be included. If the battery dies, then the device is basically worthless.
"Standard AA and AAA batteries are included in many kits, as are C and D batteries. I also tend to advocate USB chargers for devices that are compliant," Akers said. "Larger retail outlets sell solar-powered crank flashlight/weather band radio/USB charging stations that do not require the use of batteries."
Akers is the coordinator for the organization Mississippi Youth Preparedness Initiative, or MyPI, which is a youth preparedness program that is coordinated through the MSU Extension Service and the Mississippi Office of Homeland Security. For more information regarding supply kits, MyPI or how to become involved in the initiative, contact Akers at cakers@humansci.msstate.edu.

News Story Contact
Your Extension Experts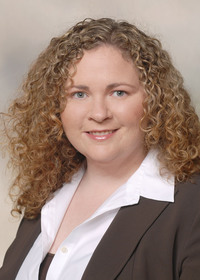 Prof/Dir/Enh Cln Educ/Ext Vet