Information Possibly Outdated
The information presented on this page was originally released on May 4, 2016. It may not be outdated, but please search our site for more current information. If you plan to quote or reference this information in a publication, please check with the Extension specialist or author before proceeding.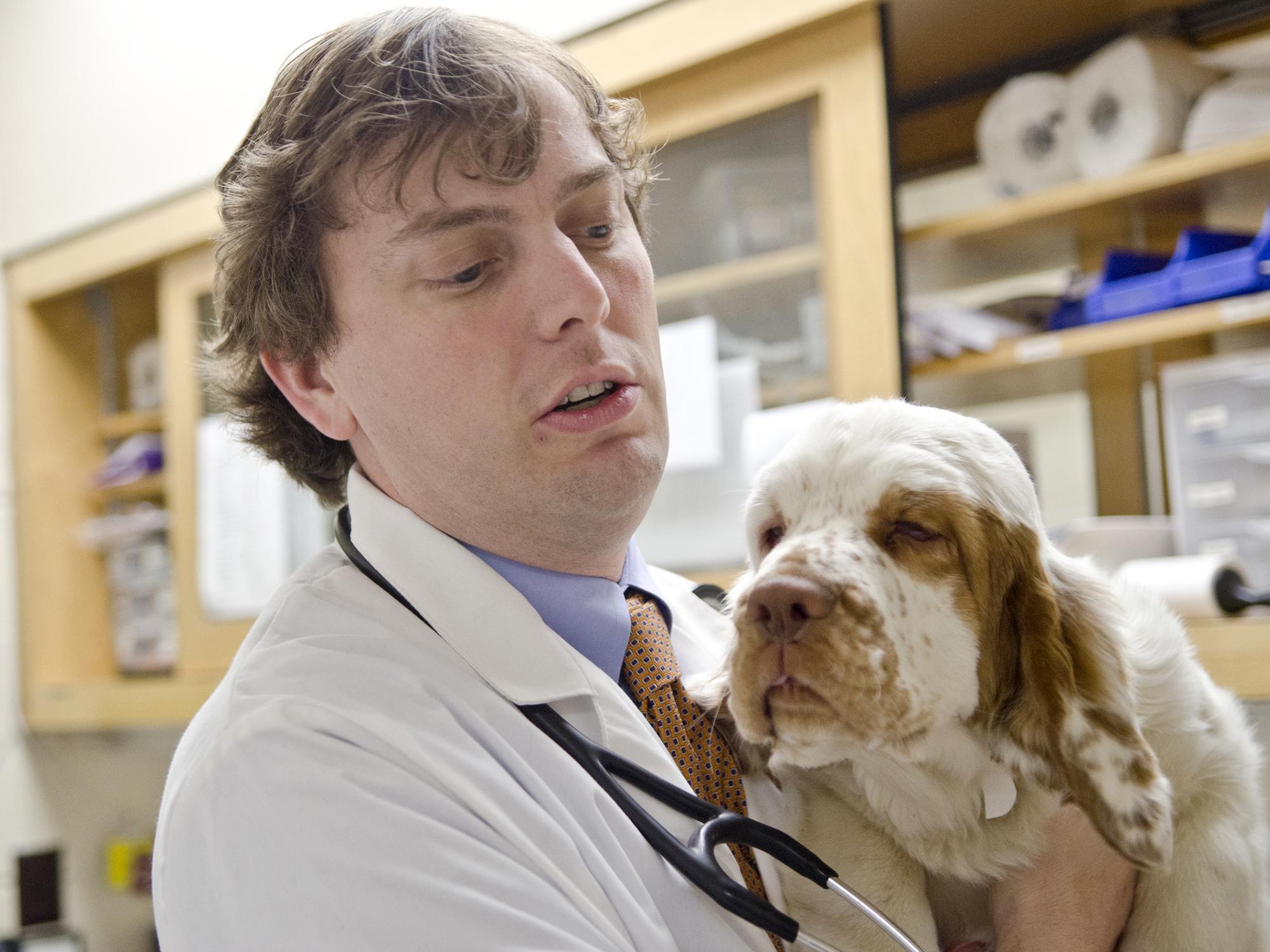 MSU seeks to work with dog owners
STARKVILLE, Miss. -- The Mississippi State University College of Veterinary Medicine invites dog owners to enroll their pets in a new study.
In cooperation with local veterinarians, this research initiative is designed to develop practical and cost-effective methods of managing chronic diarrhea, a common condition in dogs.
Chronic diarrhea can be difficult for pet owners to manage, and community veterinarians often have to refer dogs to specialty centers, such as the MSU veterinary college, for care if commonly used treatments do not work.
"We want to alleviate the cost and length of treatment by giving local community veterinarians the tools needed to manage the condition at their clinics without referring the pets for more diagnostics and treatments," said Dr. Alyssa Sullivant, an internal medicine resident at the college. "The goal is to create less expensive, more effective treatments."
Mississippi dog owners who suspect their pets have chronic diarrhea should contact their local veterinarians for help and enrollment in the study. The cost of diagnosis and treatment will be paid for through the study. To be eligible, the dog must not have been treated for diarrhea-related issues for two weeks prior to enrollment. Owners do not have to bring their pets to Starkville; instead, they will work with their local veterinarians for treatment and care.
"We are fortunate to have generous funding through a foundation dedicated to improving canine health around the country,"said Sullivant, a NextGeneration Research Fellow funded by the foundation. "This is a prime opportunity for us to strengthen our partnerships with local veterinarians to solve a common problem in pet health."
MSU clinicians expect the project to bring more effective treatments to dogs throughout the region.
"Pet owners in Mississippi truly love their dogs and treat them as valuable members of their families," said Dr. Andrew Mackin, interim head of the clinical sciences department at the veterinary college. "It can be very distressing when a loved family member suffers from a debilitating condition, such as chronic diarrhea.
"We are excited that our college was chosen to lead this very important project, which we expect will provide results that will help to improve the quality of care for many dogs that suffer from this common problem," he said.
In addition to Sullivant and Mackin, who are small-animal internal medicine practitioners, the research team includes Drs. Jeb Cade and Christine Bryan of the community veterinary services faculty. The team will guide referring veterinarians and pet owners through safe, quality treatments to alleviate chronic diarrhea. They also will gather information to help refine the treatments and make them even more effective.
To participate, contact a local veterinarian within your community and mention the MSU College of Veterinary Medicine chronic diarrhea study. Veterinarians will work directly with the research team to coordinate diagnosis and treatment. For more information, contact the MSU referral coordinator at 662-325-1351. Further information can be found online at http://bit.ly/1W59AA9.
Contact: Karen Templeton, 662-325-1100