Information Possibly Outdated
The information presented on this page was originally released on December 17, 2020. It may not be outdated, but please search our site for more current information. If you plan to quote or reference this information in a publication, please check with the Extension specialist or author before proceeding.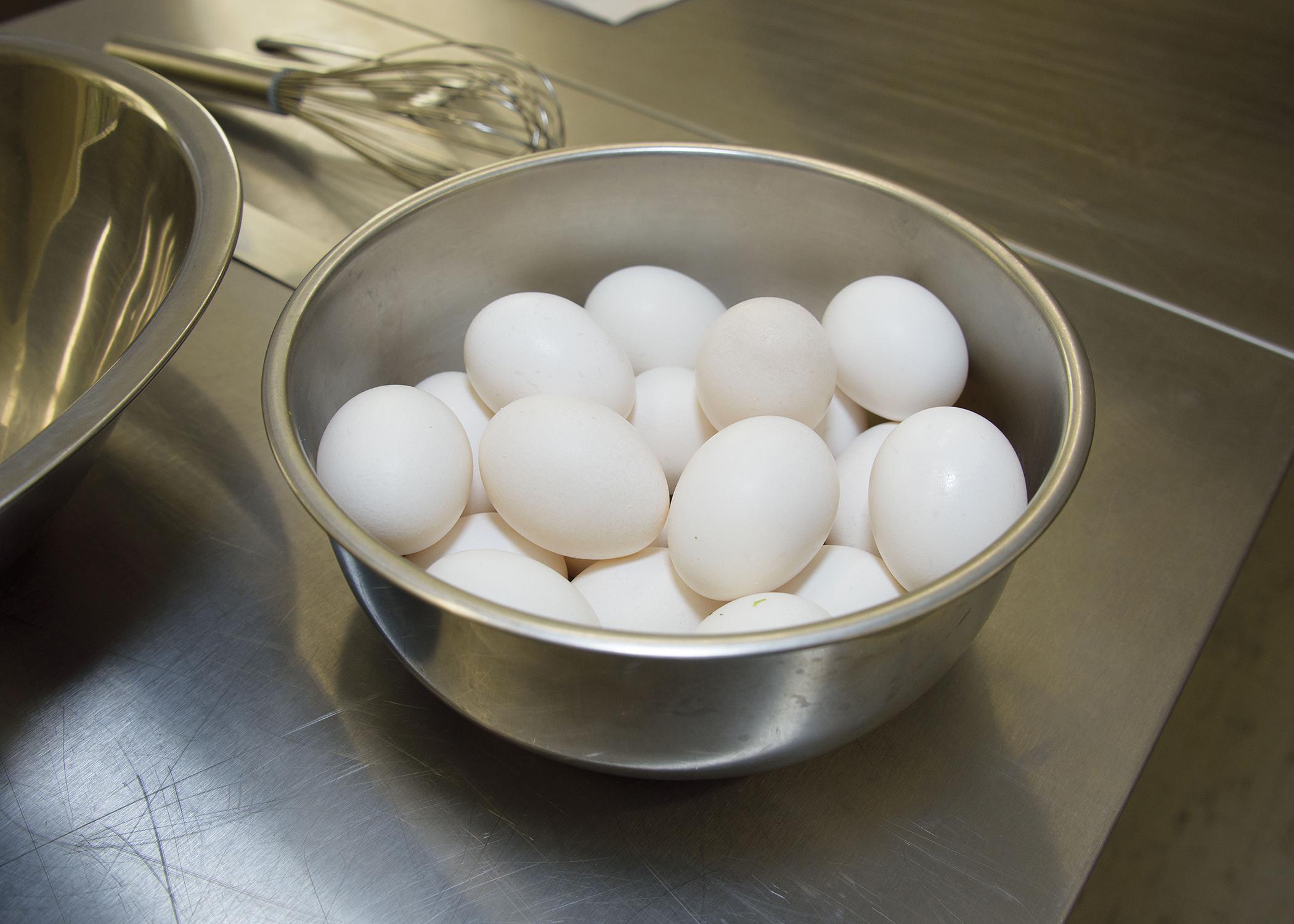 Poultry demand strong, egg value skyrockets
RAYMOND, Miss. -- Despite multiple challenges in 2020, Mississippi's poultry industry retained its first-place position among the state's agricultural commodities. It topped the list with an estimated total production value of $2.16 billion.
That figure is down 16.1% from 2019. Final figures will be available in April.
"Production disruptions from COVID-19 and severe weather impacts coupled with weaker prices drove broiler values down this year, but chickens and eggs saw an increase in value," said Josh Maples, an agricultural economist with the Mississippi State University Extension Service.
Three industry segments make up the overall value of poultry: broilers, chickens and eggs. Broilers are worth an estimated $1.9 billion, down 19.5% from 2019. Estimated value for chickens that produce table eggs stands at about $2 million, a 2.6% increase over 2019. Production challenges and consumer demand for eggs pushed their value up 21% from the previous year to $260 million.
"Eggs are particularly interesting because of the grocery store versus restaurant supply chain dynamic," Maples said. "Most eggs that go to restaurants are in liquid form, while grocery stores sell mostly shell, or table, eggs. Specific supply chains have formed for each of these channels."
The Food and Drug Administration impose different safety rules for these egg types.
"When restaurants closed or business slowed because of COVID-19 protocols, there was a reduction in demand for liquid eggs and a large increase in demand for table eggs. The specific supply chains couldn't immediately shift from liquid to shell. The result of supply challenges at the same time as an increase in demand for table eggs was sharply higher prices," he said.
When COVID-19 cases surged in the spring, processing plants were faced with a decreased workforce because they had workers out sick and others afraid to go to work for fear of becoming sick. This scenario forced broiler integrators to increase downtime between flocks and place fewer birds per house.
On top of that situation, Mississippi producers were slammed with several severe weather events in April, damaging or destroying well over 100 poultry houses, said Tom Tabler, Extension poultry specialist.
But, Tabler said, the industry fared well overall and has heeded the lessons from the COVID-19 situation.
"While the farm side of the industry remains pretty much unchanged, COVID-19 is changing the processing side of the industry," he said. "Look for these changes to continue well into the future, particularly in the area of increased automation."
Tabler said the challenge at times has been keeping a healthy workforce.
"Look for the industry to be more flexible at changing their product mix on short notice. Many shelter-in-place orders across the country early in the year meant a quick shift from food service and fast food products to more grocery store and fix-at-home products. The industry will be better prepared for scenarios such as this in the future," Tabler said.
One thing COVID-19 did not affect was demand.
"Demand is strong, and broiler production continues to rebound, particularly since June as the industry learns to adjust to new health and safety protocols," Tabler said. "We're seeing an especially high demand for poultry products on the export side despite the pandemic, and that's good news for the poultry industry."
Many export markets around the world need an alternative protein to pork after losing much of the pig population to African Swine Fever, Tabler said.
Tabler said he expects demand in 2021 to stay strong, but the industry should remain cautious. Lingering COVID-19 issues coupled with higher prices for lumber and steel and producers' increasing difficulty in securing property insurance will likely keep production modest. Grain prices also are a concern.
"We'll still be dealing with COVID-19, and we want to protect the health of everyone in the industry," Tabler said. "I am always concerned about weather. Not only have we had a rough time with severe weather this year, but corn and soybean prices steadily increased in the last few weeks, which will be a concern going in to 2021.
Demand for grain in overseas markets is another factor driving grain prices upward. China is importing grain while it rebuilds its swine heard that was devastated by African Swine Fever. Dry weather in Ukraine and Brazil reduced their corn and soybean crop yields.
"Poultry companies will closely monitor the grain futures markets as we enter 2021, as feed is approximately 70% of the cost to bring poultry to market," he said.
"Don't look for huge increases in production in 2021. My guess is that 2020 - 2021 may very well be the slowest period for broiler production growth in the state since 2012 - 2013, when we saw record high grain prices," Tabler said.
Released:
December 17, 2020

News Story Contact
Your Extension Experts
Assistant Teaching Professor