Mix land uses
A. DISCUSSION
Why do many cities separate land uses? Understanding the history
For thousands of years, from Ancient Greece in 400 BC to the early 1900s Mississippi, cities grew in a similar pattern. People lived, worked, worshiped, socialized, and played in a very compact area. Since this was before the invention of the automobile and only the wealthy could use horse-drawn transportation, people had to live within walking distance of their daily needs. Cities were built, designed, and planned around human physical ability. Cities could not grow any larger than a reasonable walking distance for the residents, and people's ability to climb stairs dictated the height of buildings. For centuries, cities were planned and built for people.
This trend began to shift in the late 1800s and early 1900s in the United States. During the Industrial Revolution, coal and steam-powered industries made life in the city very difficult. Cities were polluted, disease-ridden, and very overcrowded during that time. Since workers had to walk to work, the residential areas were located directly adjacent to the industries. This created unbearable living conditions for city residents and forced changes in city planning philosophies.
During the early 1900s, city residents were desperate to leave the deplorable living conditions created by the major industries, and transportation advancements opened the door for major changes in city growth. Railroads, streetcars, and eventually automobiles gave city residents the freedom to move out of the city because they no longer had to live within walking distance of their job. As cities grew during this time, they began to use this new freedom to their advantage by separating incompatible uses such as industry and residences.
So the original intent of separating land uses was to separate heavy industry from residential areas during the early 1900s and evolved into a city planning philosophy that believed in separating uses into different "zones." The use of this philosophy was reaffirmed by the 1926 United States Supreme Court Case Euclid, Ohio v Ambler Realty Company, which ruled that cities are allowed to use land use zoning to guide and control development. This case led to the term "Euclidean Zoning," which refers to the practice of separating land uses into different single-use zones. Cities around the country adopted this practice, and most continue to use this form of zoning today.
Why the history of separating uses no longer applies
Much has changed since the early 1900s. Industries are much cleaner, and very few truly incompatible uses exist. Commercial development, residential areas, and civic properties can coexist in the same area without issues similar to many Mississippi cities in the early 1900s. Most Mississippi cities had a lively downtown core with retail stores located on the first floor and offices and apartments located on the upper floors. The downtown area was surrounded by quaint residential neighborhoods, which were located within walking distance of churches, stores, businesses, schools, and other daily needs. As evidenced by early Mississippi cities, land uses can be mixed successfully without creating conflict and in doing so create a very successful and sustainable sense of community.
If land uses were mixed in cities up until the mid-1900s, why do citizens seem to have a negative perception of growth and development? Oftentimes when citizens fight a particular development planned for their neighborhood, it is not the use that is at the heart of the issue but the form and appearance of the development. Most people would not have an issue with a store or business being located down the street from their home if the business looked similar to the surrounding neighborhood. What they do not want is a business with a busy parking lot, bright lights, dumpster, and unattractive building that does not relate to the surrounding neighborhood. When dissecting the real issues, it becomes apparent that the land use is no longer the issue but the appearance and form of the development itself. The present issues are no longer centered around incompatible land uses but rather incompatible form. Residential and commercial uses can coexist as long as they look similar to one another.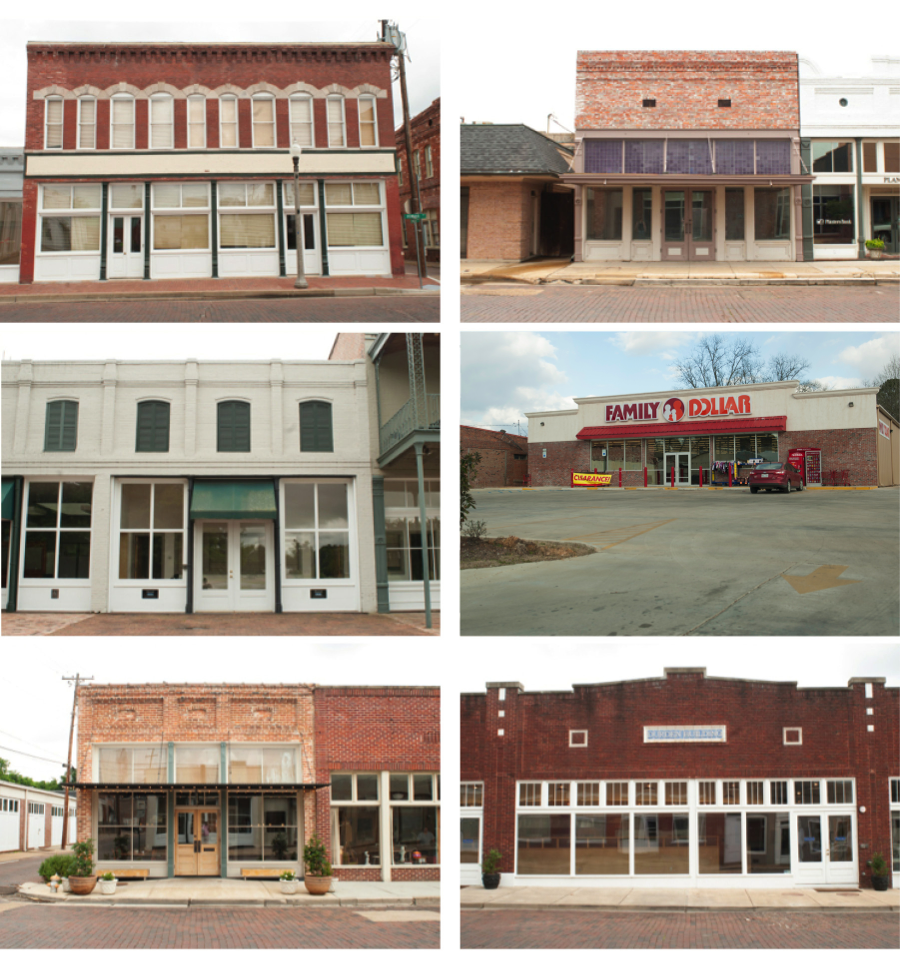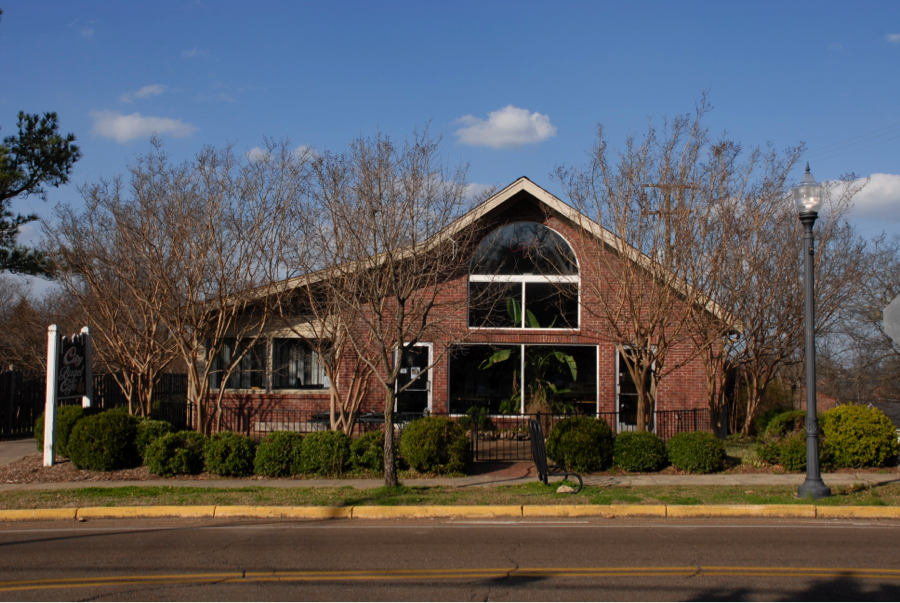 Why is it desirable to mix land uses?
When discussing the benefits of mixed-use development, it is also important to weigh those benefits against the negative impacts of single-use zoning.
Single-use zoning also creates activity zones within your community. Residential areas are basically void of people from 8:00 a.m. until 5:00 p.m. while people are at work, and commercial areas are void of people from 7:00 p.m. until 8:00 a.m. while people are at home. This means that entire zones of your community are empty for long periods of time throughout the day, which does not make efficient use of costly infrastructure and creates opportunities for crime and vandalism. Infrastructure is extremely expensive, which is why it should be utilized more than 8 hours per day. Mixed-use areas provide opportunities for activity 24 hours per day. When residential and commercial areas are found in the same area, there are always people present. This creates a safer environment and reduces crime and vandalism because there are always "eyes on the street." Mixed-use areas also make wiser use of infrastructure since they are used at all times of the day.
Traffic congestion is also a side effect of singe-use zoning because by separating the uses, cities force people to drive to the different zones. In many cases cities funnel all traffic onto one or two major arterial roads, which means that not only are almost all residents forced to drive to every destination, they are also forced onto a single road. So it is no surprise that traffic congestion exists, which detracts from the overall character of the community and creates a very negative experience for residents and visitors. The only true remedy for traffic congestion is to reduce the number of automobiles by eliminating the number of trips to access daily needs. Mixed-use development accomplishes this by allowing people to walk, bike, or drive to their daily needs.
Mixing land uses should not be done in a haphazard manner or without clear rules and requirements. Yet there are many uses that can benefit one another and are appropriate in close proximity. Residents need goods and services while businesses need customers. Why not make it easier and more pleasant for them to serve one another?
B. STRATEGIES
Strategies for creating an appropriate mix of land uses
Unfortunately the issues and consequences of single-use zoning have been escalating for approximately the past 75 years, so correcting these issues cannot occur over night. A quick fix does not exist; however, city governments are in complete control of growth and development within their communities. So change can occur and the negative issues can be solved if the elected officials are willing to make changes. The current form of development is a result of policies put in place by city governments. Many of those policies were put into place 60 to 70 years ago and are outdated and do not create a successful community. So in order to change the result, changes must be made to the rules, or policies, that lead to that result.
Stop repeating the mistake!
Most communities agree that the most unattractive portion of their city is often the commercial development along the highways or major corridors. That development contains strip malls, fast-food restaurants, and other single-use commercial development. Despite most communities recognizing that this pattern of development is unattractive and detracts from the unique characteristic of their community, they continue to allow this pattern of development to occur. So "Step 1" is to stop repeating the same mistake and make changes.
Review and revise policies.
Even if you agree that encouraging mixed-use development will create a more sustainable pattern of development for your community, chances are that the existing policies do not allow uses to be mixed. Mixed-use development is literally illegal in many communities based on the outdated policies that are in place. Review any governmental policies related to zoning and development. Identify portions that are no longer applicable or do not lead to the desired result. Revise the policies to reflect the true long-term vision of the community, and create a more sustainable pattern of development. Sadly many communities lack the resources or expertise to make the necessary policy revisions. Outside expertise in the form of a government agency, statewide resource organization, or private consultant, may be necessary to make the needed changes.
Focus on form and design.
There are very few incompatible uses. In some ways, use is less important than form and how a development fits its surroundings. If the form and appearance of the development are compatible with the surrounding neighborhood, it is likely that the use will be compatible as well. Communities may wish to consider the types of form-based codes that have recently been adopted to govern development in parts of Starkville, Flowood, and Ocean Springs, Mississippi. Form-based codes focus on the form of the development instead of the use and provide a more predictable mix of uses that fit with the surrounding context.

Contact Your County Office