Master Irrigator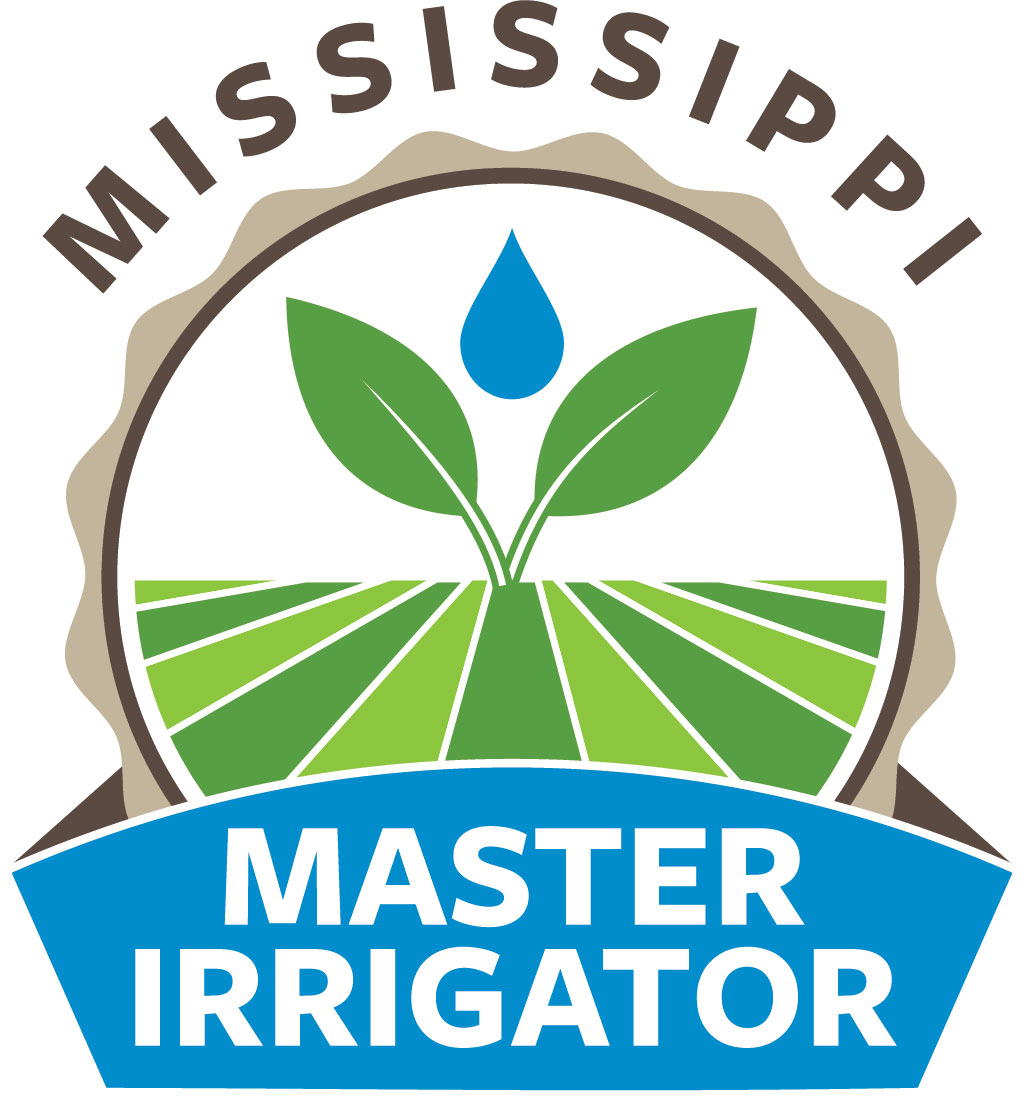 About the Program
The Mississippi Master Irrigator program from MSU Extension is designed to provide advanced training on irrigation water management (IWM) practices, soil health, agronomics, irrigation scheduling, irrigation systems and equipment maintenance, economics of irrigated agriculture, and policy and management.
The program consists of online modules (via Canvas), classroom trainings, peer-to-peer exchange among participants and instructors, and field demonstrations. The online modules and classroom trainings are conducted by MSU Extension specialists and other individuals with specialized experience in each of the topics.
The inaugural edition of the program is scheduled to begin in spring 2023. Participants will be required to complete online modules by December to become eligible for the in-person meetings. Two half-day meetings will take place during the winter season (dates TBD) at the Delta Research and Extension Center in Stoneville, Mississippi, to conclude the program.
Why This Program?
Producers need an advanced understanding of irrigation scheduling tools and technologies to effectively implement conservation irrigation water management practices on-farm. The goal of this program is to equip producers with the knowledge they need to make the right irrigation water management decisions that improve water use efficiency and on-farm profitability.
Research in the Mississippi Delta has shown that using soil moisture sensors, computerized hole selection, and surge irrigation can reduce water use by 21 percent and improve water use efficiency by 36 percent. This represents an increase in profitability of $13 per acre in a soybean production system. In a corn production system, irrigation water management practices have shown to decrease total water applied by 39.5 percent, increase irrigation water use efficiency by 51 percent, and increase corn grain yield by 6.5 bushels per acre.
Contact
Dillon Russell
Program Coordinator
dar335@msstate.edu
Drew Gholson
MSU Extension Irrigation Specialist
drew.gholson@msstate.edu
When online modules are complete, an application to register for the program will become available.

Select Your County Office
Your Extension Experts
Asst Professor & Coord, NCAAR