Water Weeds
Southeastern Aquatic Plants: Identification, Control, and Establishment
Mississippi is home to extensive surface water resources. There are 81,316 miles of rivers and streams ranging in size from small, intermittent headwater streams to the Mississippi River. There are natural lakes, reservoirs, and more than 160,000 acres of ponds­, many of which are privately owned. They support numerous uses, including water withdrawal for municipal, industrial, and agricultural purposes, electric power generation, and recreation.
Plants fulfill many natural functions and are vital in aquatic and wetland environments. They help regulate water quality and produce oxygen, all while providing food, shelter, and reproductive habitat for fish and other aquatic and terrestrial species.
However, they can become overabundant and disrupt ecosystem dynamics by interfering with swimming, boating, fishing, and fish management. This is particularly true when non-native, or "exotic," species emerge; these can be especially invasive and lack natural controls to reduce their growth.
Purpose and Approach
This site takes a somewhat different approach to aquatic plants than many similar resources since it does not label all aquatic plants as inherently "undesirable."
Generally, aquatic plants are considered slimy, creepy obstacles to fishing or deterrents to swimming, and, therefore, most publications focus on eradication. While we discuss control methods here, we also indicate plant species that can be used to provide habitat and aesthetic enhancement with proper management.
Fish University
Part of the Natural Resources University podcast network and hosted by Dr. Wes Neal, Fish University is a science-based podcast covering the latest research in fish management from the small pond to the vast ocean.

Publications
Select Your County Office
Related Material
Your Extension Experts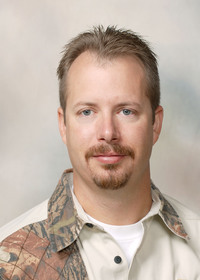 Extension/Research Professor
Asst Extension/Research Prof