Bird of the Month: Ruby-Throated Hummingbird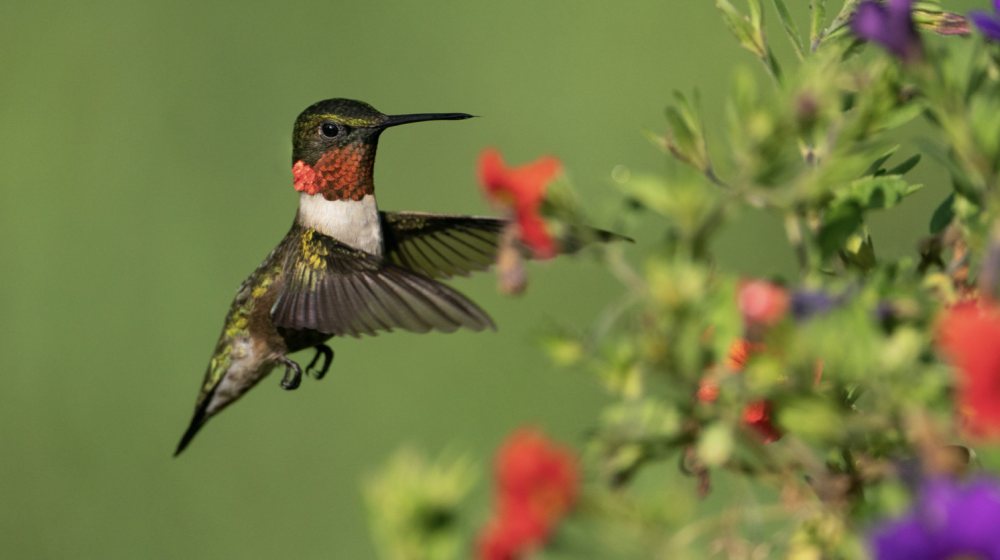 Did you know hummingbirds flap their wings 50 to 70 times a second? (Photo by Canva)
Everyone loves Ruby-throated hummingbirds! I have fond memories of watching these hummingbirds visit the many feeders my grandparents put out each year. You probably have a similar story! Hummingbirds are fascinating creatures, with their bold-colored feathers and fast-fluttering wings.
Ruby-throated hummingbirds are easy to identify. Male birds have metallic green heads and backs, white breast and tail feathers, and a stunning ruby red throat. Females do not have red throats, but have the other color markings like males. They are very small birds, averaging three inches long and often weighing less than a nickel! Hummingbirds have an extremely fast heartbeat, often beating more than 600 times per minute! They also flap their wings 50 to 70 times a second. Because they are high energy birds, they consume 50 percent of their body weight in food each day!
Hummingbirds are migratory birds and spend their winters in Central and South America. Many people anxiously await their arrival into Mississippi each year. Most have arrived by the end of March, but some northern parts of Mississippi may have them arrive in early April. There are several different species of hummingbirds, but Ruby-throated hummingbirds are the only ones found east of the Mississippi River.
Welcome hummingbirds into your landscape by preparing a homemade nectar for them to feed on. Mix four parts water and one-part sugar. Bring to a boil for two minutes. Allow the mixture to get to room temperature before filling the feeder. Change the feed every three to five days. Get more info in this blog post and article on how to create a hummingbird oasis!
Posted on:
March 28, 2023
Subscribe to Extension for Real Life
Fill in the information below to receive a weekly update of our blog posts.

Recent Posts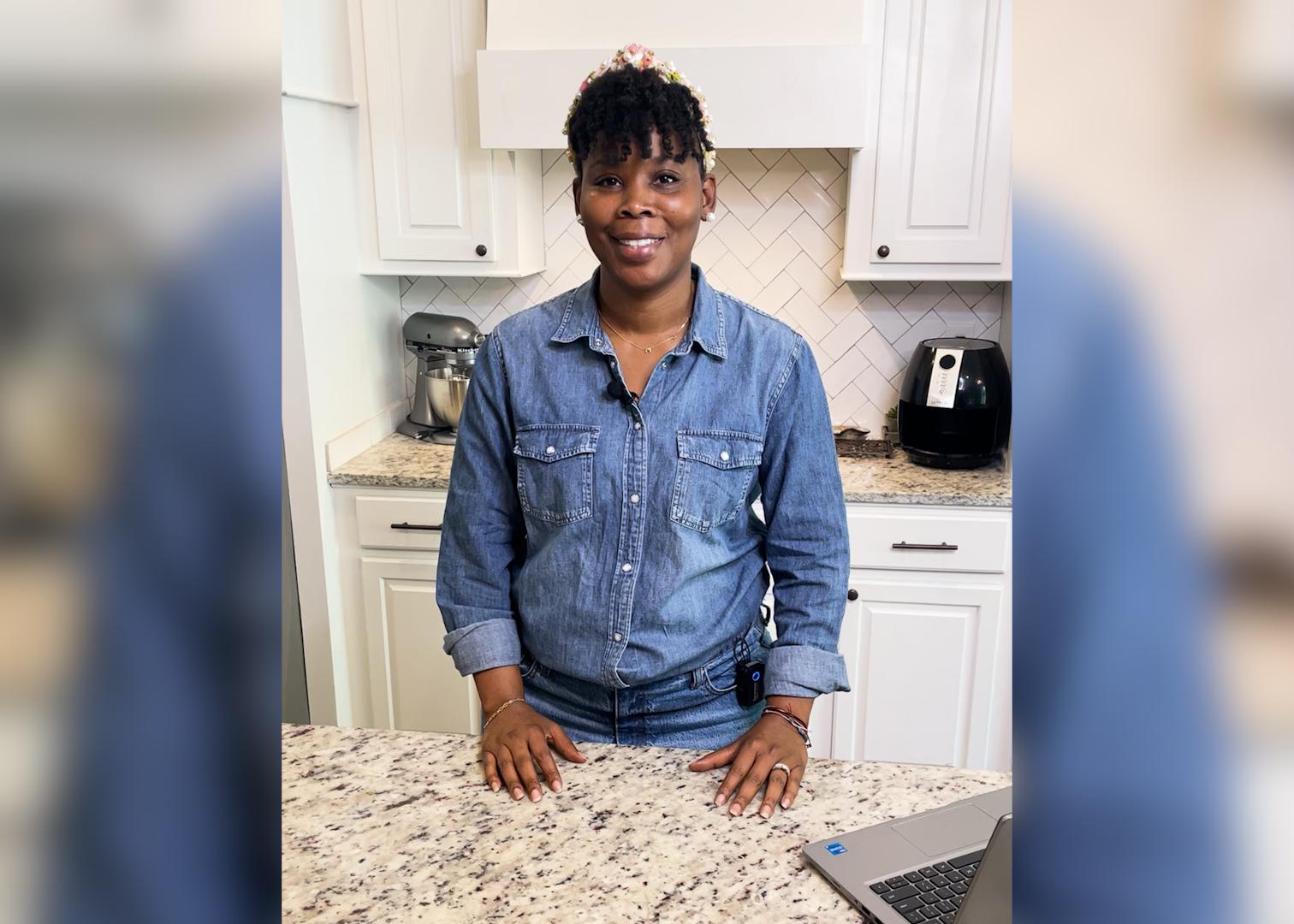 The Dining with Diabetes program is designed to help anyone make lifestyle changes that help lower blood sugar.
Related Publications
Publication Number:
P3044
Publication Number:
P2402