Does Honey Go Bad?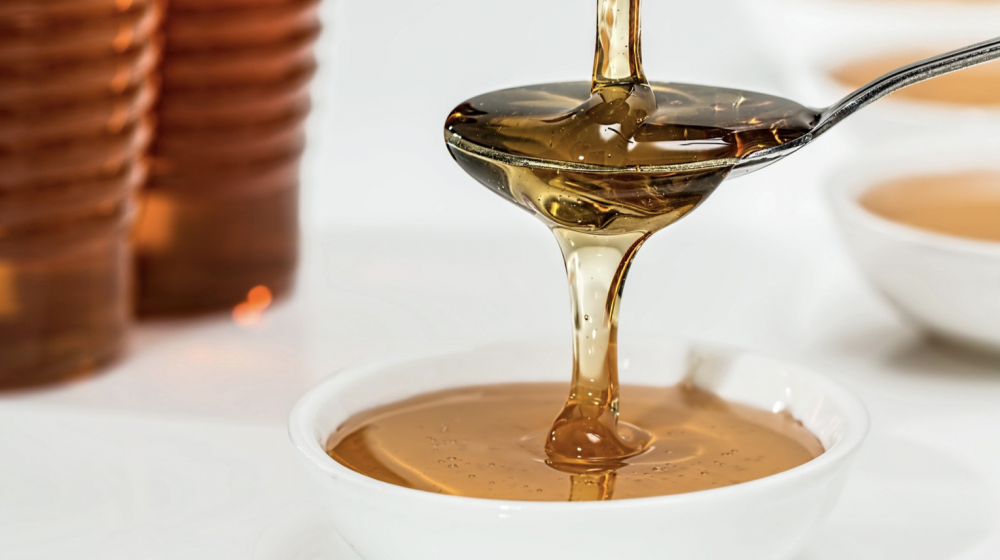 Proper storage of honey is crucial to its appearance and taste. (Photo by Canva)
Have you ever looked at a bottle of honey that's been sitting in your cabinets for a while and thought, "this can't still be good?" We've all probably been there. The honey in the bottle is dark and has a crystallized texture to it. I know I have a bottle of honey in my pantry that's been there for several years!
The most common myth surrounding honey is that it eventually expires like most foods. People look at the change of color and crystallization and assume it has gone bad. However, honey is safe to eat indefinitely as long as it's stored and handled properly.
Proper storage of honey is crucial to its appearance and taste. Store honey in a cool, dry area in an air-tight container. Avoid storing it in direct sunlight or near heat-producing appliances, like the oven. Always use clean utensils when dipping into the container. This helps keep bacteria, yeasts, and molds from being introduced into the honey and growing.
Honey can go bad under certain circumstances. If your honey foams or smells like alcohol, it's best to throw it out
Over time, honey can eventually darken and crystallize. If your honey looks cloudy, that means it's starting to crystallize. If you store honey in the refrigerator, you will likely see it crystallize faster. So, what do you do if your honey has crystallized? Simply place the bottle in warm water and stir until the crystals dissolve.
If you notice a sell by date on honey, the manufacturer is saying the store must sell the product by this date. This date is used as a timeline for the store to sell the product. It is not an expiration date. If stored and handled properly, the honey can be used for decades to come!
If you're interested in beekeeping and having your own source of honey, check out this blog post on how to start beekeeping!
Posted on:
March 25, 2022
Subscribe to Extension for Real Life
Fill in the information below to receive a weekly update of our blog posts.

Recent Posts
Nutritious sweet potatoes and reduced-fat cream cheese help make this fall pie a guilt-free dessert.
An easy way to tell the Eurasian collared dove from a mourning dove is by the black collar on their neck. (Photo from Canva Pro)