How to Prune Crape Myrtles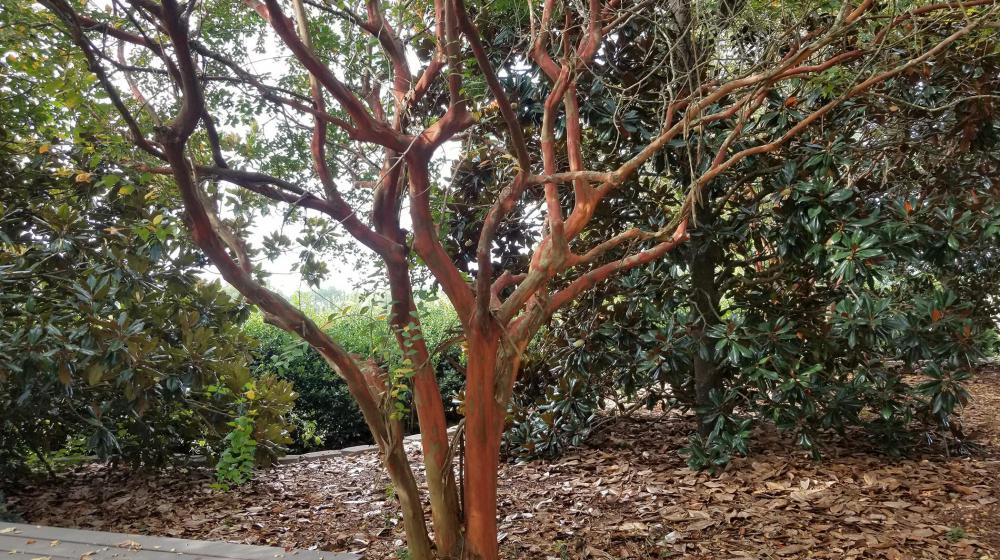 Light pruning on a yearly basis creates a naturally shaped crape myrtle.
Crape myrtles are popular for their low-maintenance beauty, but they can benefit from some light pruning this time of year.
When to Prune
The ideal time to prune crape myrtles is late January to early March.
How to Prune
Prune your crape myrtle based on the look you want. Personally, I prefer a natural shape for my crape myrtles.
Crape myrtles that are only pruned to remove suckers (small sprouts that grow from the roots and main branches) and dead, broken, or diseased branches will grow into their natural shape. If you want to maintain a natural shape, do not drastically reduce them every year. Extension Horticulture Specialist Jeff Wilson shows you how to prune crape myrtles to achieve a natural shape in our previous blog post.
Topping removes all the upper branches. Many people prefer this look, and crape myrtles can survive topping. However, this severe method of pruning results in a disproportionate tree, can shorten the life of your crape myrtle, and will reduce its overall flowering.
Cultivar Selection
You don't have to prune crape myrtles drastically to have them fit in your landscape. Crape myrtles come in a variety of sizes, from miniature shrubs to 30-feet-tall trees. Major pruning is not required if you select the right cultivar for your space.
For more detailed information about pruning, cultivar selection, and a list of recommended cultivars of all shapes, sizes, and colors for Mississippi, check out Extension Publication 2007, "Crapemyrtle – Flower of the South."
Follow Southern Gardening on Facebook, Twitter and Instagram!
Posted on:
January 27, 2023
Subscribe to Extension for Real Life
Fill in the information below to receive a weekly update of our blog posts.

Recent Posts
Nutritious sweet potatoes and reduced-fat cream cheese help make this fall pie a guilt-free dessert.
An easy way to tell the Eurasian collared dove from a mourning dove is by the black collar on their neck. (Photo from Canva Pro)