Information Possibly Outdated
The information presented on this page was originally released on April 4, 2014. It may not be outdated, but please search our site for more current information. If you plan to quote or reference this information in a publication, please check with the Extension specialist or author before proceeding.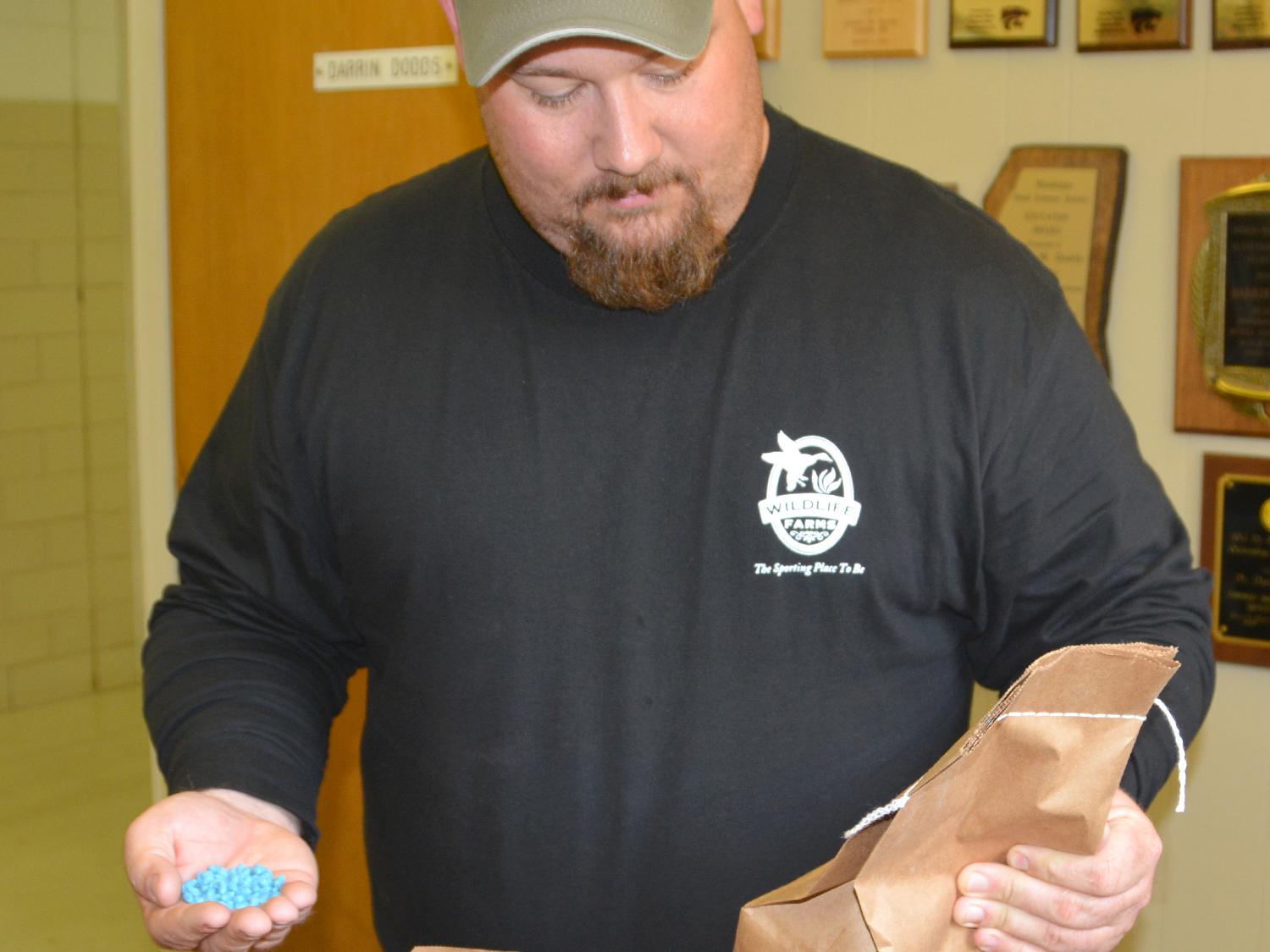 Market prices drive planting intentions
MISSISSIPPI STATE – Memories of last year's bumper crops have Mississippi farmers eager for fields to dry out so they can plant the 2014 crop.
Market potential remains the first consideration when making crop choices.
"Prices are driving growers' planting decisions," said Brian Williams, an agricultural economist with the Mississippi State University Extension Service. "Mississippi corn is trading about $2.50 per bushel lower than a year ago, while Mississippi soybean prices are slightly higher than a year ago."
The U.S. Department of Agriculture National Agricultural Statistics Service's Prospective Plantings report and Grain Stocks report came out March 31 near expectations. The Prospective Plantings report uses producer surveys from Feb. 27 through March 18 to estimate acreage plans.
Williams said when growers were making decisions last year, corn prices were significantly higher than soybeans.
"This year, prices are favoring soybeans. Corn acreage will be going down nationally about 4 percent, and we are expecting the lowest U.S. corn acreage since 2010," he said. "The report suggests that Mississippi's corn acreage will go down 33 percent and soybeans will go up 7 percent."
USDA's report predicts 580,000 acres of corn in Mississippi, compared to 860,000 in 2013. In the last two years, growers produced back-to-back record averages of 165 bushels per acre in 2012 and 180 bushels per acre in 2013.
Erick Larson, Extension grain specialist, said last year's wet, cold conditions were the biggest challenge getting the crop in the ground. Growers have faced some delays so far this spring, but Larson said he is not concerned yet about the corn crop being behind schedule.
"Fewer acres mean it won't take the state's growers long to plant when field conditions dry," he said. "Early planting is important, but corn's success depends upon many other conditions."
Soybeans will be the state's major crop with 2.15 million acres. Soybeans have also had two strong years, averaging a record 45 bushels per acre in 2012 and 2013.
"The mild temperatures we experienced in 2013 really helped our soybean crop considering the late start," said Trent Irby, Extension soybean specialist.
Mississippi is projected to see a 31 percent increase in cotton acres for 2014, with an estimated 380,000 acres planned for this year. Last year, growers harvested a record average 1,229 pounds of lint per acre on 285,000 acres.
"Our growers produced a really good crop last year, and that left a good taste in their mouths for this year," said Darrin Dodds, Extension cotton specialist. "Cotton growers in other parts of the country were not as fortunate. Mississippi fields benefitted from a relatively mild summer and four hotter-than-normal weeks at the end of the growing season to finish out the crop."
Another crop expected to expand acreage this year is rice. The report has Mississippi growers planting 170,000 acres of rice, up 36 percent from last year.
Extension agricultural economist John Michael Riley said Mississippi will also see a 32 percent increase in peanut acreage, to 45,000; an 8 percent increase in sorghum acres, to 70,000; and a 15 percent increase in sweet potato acres, to 23,000.
Wheat acres are projected to be down both in the nation and state. Mississippi wheat acres for 2014 are estimated at 230,000, 43 percent lower than the 400,000 acres planted in 2013.
"When considering hay and other summer crops, Mississippi's total acreage is expected to tally 3.418 million, which is 14,000 more than 2013," Riley said.