Information Possibly Outdated
The information presented on this page was originally released on April 24, 2020. It may not be outdated, but please search our site for more current information. If you plan to quote or reference this information in a publication, please check with the Extension specialist or author before proceeding.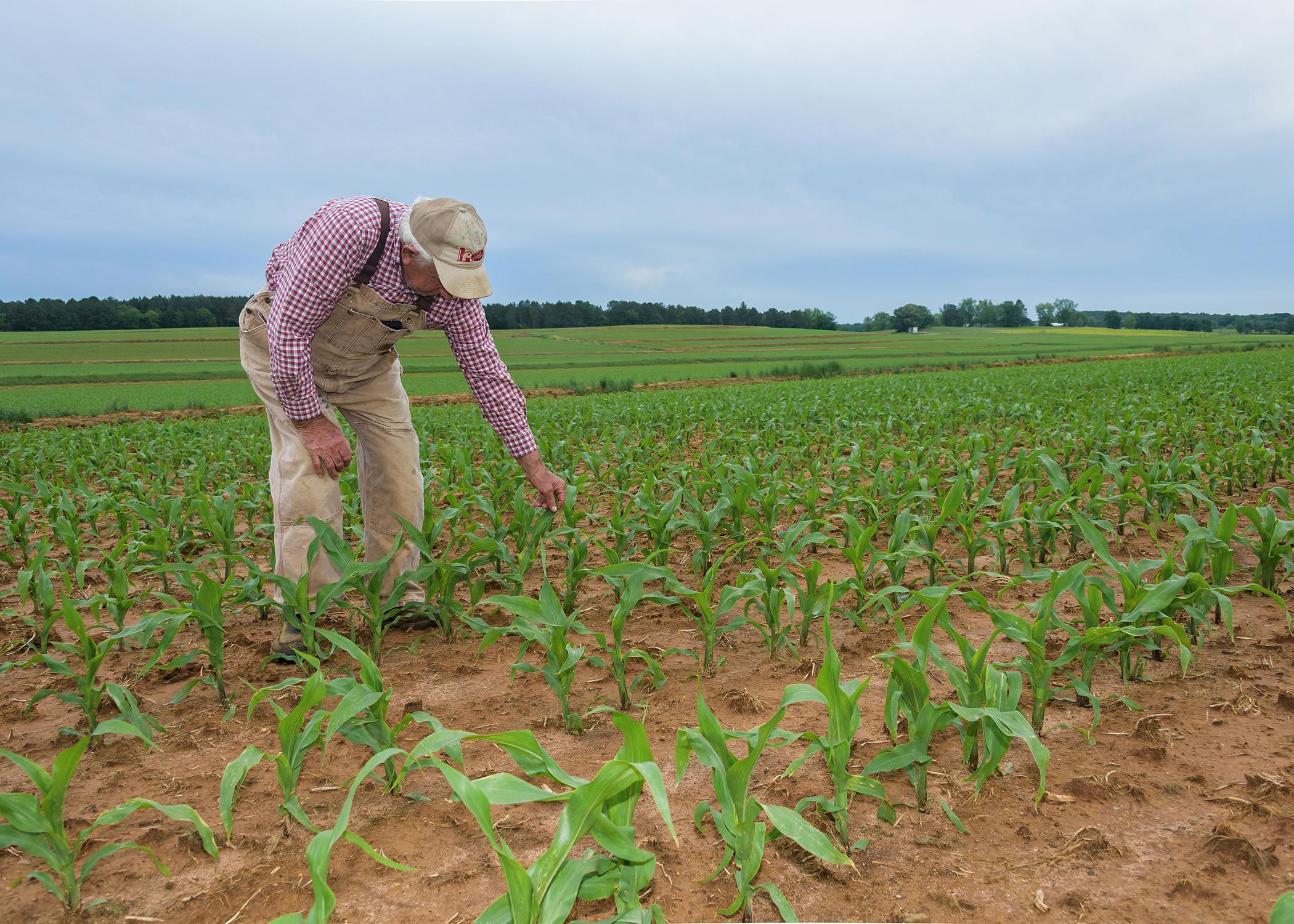 State row crop planting delayed by wet weather
STARKVILLE, Miss. -- Wet weather that won't let up has resulted in a very slow start to Mississippi row crop planting, and time is running out for corn.
Erick Larson, grain crops agronomist with the Mississippi State University Extension Service, said he expects a tremendous reduction in planted acreage due to weather conditions this year.
"Some growers have already returned corn seed and made drastic changes regarding their planting intentions," Larson said. "We've just not had any decent planting windows."
Since early March, when corn planting typically begins, rains have come across most of the state at least once a week.
"Growers will swap cropping intentions to soybeans, cotton or perhaps grain sorghum, which are all planted later than corn," Larson said. "Rainfall during the planting season may also cause further issues, including stand failure, which would necessitate replanting."
Early in the year, the U.S. Department of Agriculture estimated Mississippi growers would plant 710,000 acres of corn. State growers planted 660,000 acres in 2019.
As of April 19, USDA estimated just 50% of the intended acreage had been planted. Nearly three-quarters of the crop is typically planted by that date. Larson said growers in northern counties can plant corn until at least May 10 with minimal risk.
"Some growers are likely going to have their corn acreage reduced by at least 50%," Larson said. "Corn productivity may soon diminish if they continue to plant."
Growers typically need five or six days of sunny, dry weather before soils are dry enough for farm equipment to enter a field after a rain.
"Some growers haven't even got their equipment out of the shed yet," Larson said.
Bobby Moody is one of the few corn farmers on schedule this year. Moody farms about 1,100 acres of row crops in Winston County with his daughter, Robin Fulton.
"This year compares to last year, and last year was really tough," Moody said. "You can tell the corn had an awful lot of water on it, but it's coming around really well. It's responding to some nitrogen we put on it in the last two weeks. It's had its problems, but it's not anything insurmountable."
Bobby Golden, rice specialist with the Mississippi Agricultural and Forestry Experiment Station at the Delta Research and Extension Center in Stoneville, said frequent rains also put the rice crop well behind schedule. USDA estimated rice was 11% planted on April 19. Golden said about 60% of the crop is usually planted by this date.
"When it's too wet, rice can't be planted in the dry-seeded, delayed flood production system because we cannot get equipment into the field. About 98% of the Mississippi rice crop utilizes this production system," Golden said. "Rice can be water-seeded, which is when pre-germinated seed is dropped from a plane flying over a flooded field."
The rice planting window for optimal yield with no loss ends April 30. After that, Golden said producers can expect a 0.3% reduction in yield for every day that passes before the crop is planted.
"Good rice yields can be obtained outside the optimal planting window," Golden said. "Last year, we harvested profitable yields on rice planted as late as the middle of June."
Golden estimated Mississippi growers will plant about 165,000 acres of rice, up from the 115,000 acres harvested in 2019.