Information Possibly Outdated
The information presented on this page was originally released on May 6, 2016. It may not be outdated, but please search our site for more current information. If you plan to quote or reference this information in a publication, please check with the Extension specialist or author before proceeding.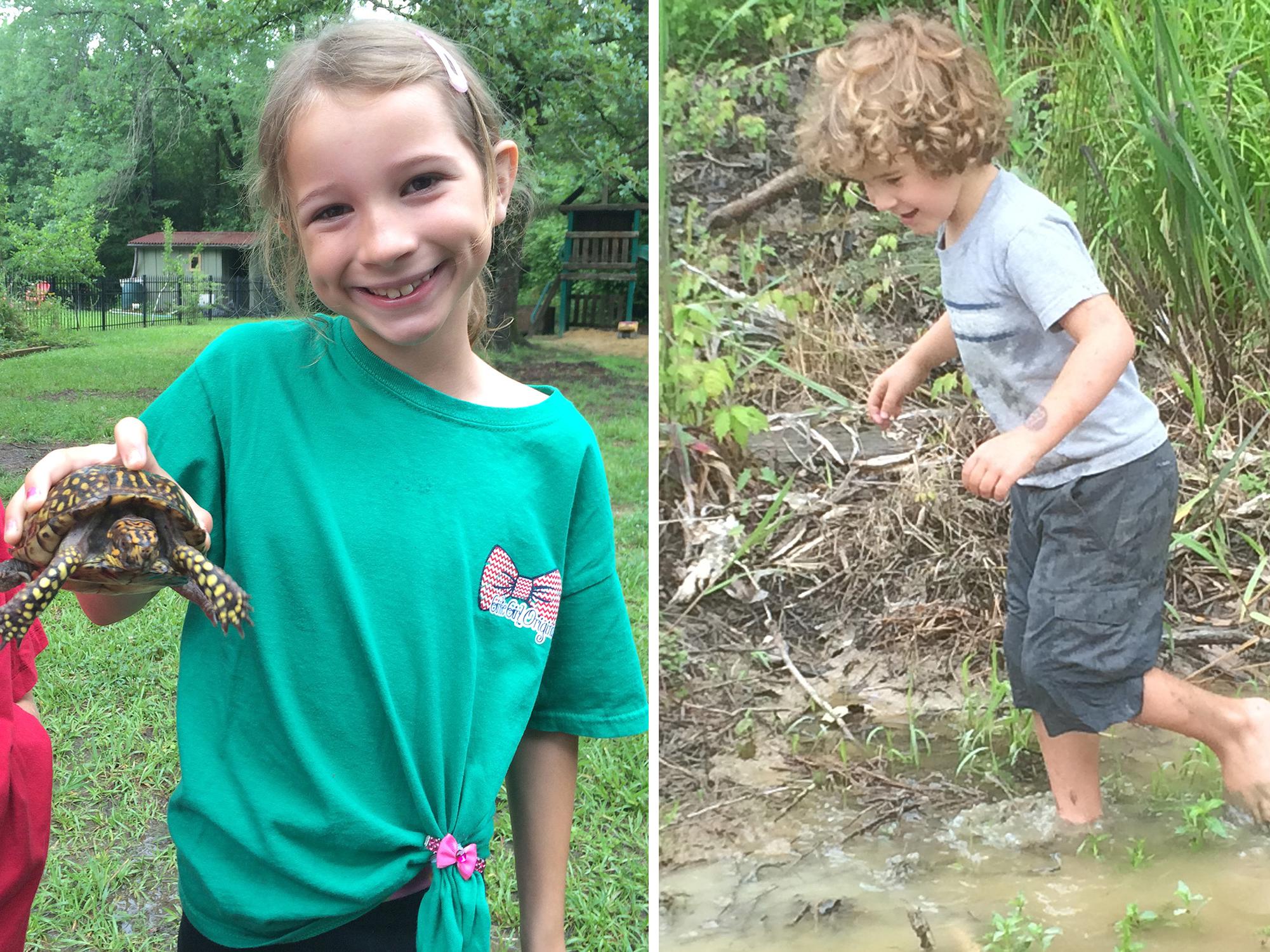 Encourage children to explore nature
STARKVILLE, Miss. -- With the busy schedules many of us keep, it is hard to make time to spend outdoors with our kids, but this is a vital part of their development.
A news article recently caught my eye with a report I found appalling. On average, prisoners spend more time outside than our youth do. To me, this is incredibly sad. Most of our schools are not doing much to help young explorers thrive.
Our children spend over 90 percent of their time indoors and more than 50 hours a week on electronic devices. Society needs to wake up before it is too late.
We are disconnected from the natural world because of our lack of personal experiences outdoors. Going outside can be scary to some people. Other times the environment or aspects of the environment may bother us. The main gripes I hear from our youth are the same as they always have been: it's too hot; it's too cold; the insects are biting me; I might get hurt; I don't like getting dirty. The list goes on and on.
While these things may be true from time to time, it shouldn't hinder our exploration of the world around us. If it is too hot, go out in the morning and evening to avoid the warmest parts of the day. Too cold? Dress in layers to stay warm. Insect repellent will help deter biting insects, and getting dirty is half the fun.
Science has shown us that getting soil under our fingernails is therapeutic. Time outdoors has been shown to reduce the levels of our stress hormones drastically. Highly distracted individuals learn better outside as they are more engaged and active with their learning.
As a child, some of my favorite times were spent outdoors. More often than not, there wasn't even a cost for the experience. We enjoyed nightly toad roundups with the neighborhood kids while our parents watched from a distance. We build forts in the woods, fished in the creek and played in the mud. Each adventure helped keep my imagination active and body healthy.
While some kids, especially those in urban areas, are limited in the types of outdoor experiences they can have due to transportation issues or lack of opportunity, everyone can get into a park or yard to run around and feel the grass between their toes. Currently, all fourth grade students across the nation are eligible for a free pass to federal lands as part of the Every Kid in a Park initiative beginning last September. This pass allows the child to bring up to three other family members to a National Wildlife Refuge, National Park, National Monument or National forest for free until the end of August.
For more information about Every Kid in a Park, visit http://www.everykidinapark.gov. Now get outside and play.
Editor's Note: Extension Outdoors is a column authored by several different experts in the Mississippi State University Extension Service.