Information Possibly Outdated
The information presented on this page was originally released on July 31, 2008. It may not be outdated, but please search our site for more current information. If you plan to quote or reference this information in a publication, please check with the Extension specialist or author before proceeding.
Stay safe, in touch during disasters
By Steven Nalley
MSU Ag Communications
MISSISSIPPI STATE -- Disasters can sever important lines of communication, leaving the hurt helpless and the missing lost.
Disaster preparation requires not only formulating a survival plan, but also informing distant relatives, local officials and neighbors about that plan to reopen broken lines of communication as soon as possible.
Mississippi State University Extension Service disaster preparedness expert Elmo Collum said families need to plan ahead by gathering supplies, making evacuation decisions and establishing contacts outside the area.
"Disaster plans do not have to be written out, but families, including children, should have a plan and practice it at least twice a year," Collum said. "Children learn by example, and repeating the example reinforces the lesson. Make sure children know who to contact in addition to their parents in case of an emergency or disaster."
Collum said families also should have weather radios to notify them about dangerous weather when television and the Internet cannot. Have a full tank of gas and other supplies ready for evacuation if major disasters, such as hurricanes, threaten the area.
"Keep at least five days' worth of everything: medications, food, water and flashlight batteries," Collum said. "Our Mississippi Emergency Management Agency has an excellent publication on types of items that you need to have on hand and keep on hand."
MEMA's Web site at http://www.msema.org lists these items under its "Preparedness" link and explains how to create family evacuation and communication plans. It also explains how to respond during earthquakes, radiological and hazardous material leaks, floods, hurricanes, and severe weather.
Collum said families should plan an evacuation destination and make sure authorities, neighbors and family know about it. He said a lot of time and effort after Hurricane Katrina went into tracking down missing people.
"You need to have specifics and let people know where you're going, so if you don't get there in three or four days, they can start looking for you," Collum said.
Authorities and especially neighbors should even know about plans for more immediate disasters like fires and tornadoes. Neighbors can build relationships around disaster preparedness, helping each other board up windows for hurricanes and keeping an eye out for crime.
Steve Hankins, Extension video network analyst, said that after Katrina, the Extension Service sent a mobile computer lab to Hancock County as a temporary county Extension office. A satellite dish on top of the lab enabled Internet access and videoconferencing at the Harrison County Coastal Research and Extension Center, which otherwise was cut off from communication.
"People primarily used it to fill out federal emergency forms, but they also had a relative tracking form they could fill out to get in touch with relatives from the coast itself
before telephone service was restored," Hankins said. "First responders used it for Geographic Information System mapping of the carnage for the rescue operations."
Hanks said while the mobile labs have been useful during disasters, typically they are used for educational purposes.
Collum said the Extension Service also has trained agents to help Mississippi's large poultry industry respond in the event of an avian influenza outbreak, and they can assist in all types of disasters when called upon.
"The key through all of this, whether it be for the family, county or state, is preparedness," Collum said.

Your Extension Experts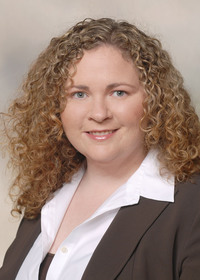 Prof/Dir/Enh Cln Educ/Ext Vet