Information Possibly Outdated
The information presented on this page was originally released on October 25, 2012. It may not be outdated, but please search our site for more current information. If you plan to quote or reference this information in a publication, please check with the Extension specialist or author before proceeding.
Unique maze uses hybrid grass, not corn
MISSISSIPPI STATE – With persistence, hard work and a little help from technology, one Mississippi sweet potato farmer has created an unusual maze.
"My farm is not that big, and after the disaster in 2009 when we lost about 90 percent of our sweet potato crop, we were looking for something else to do to make a little bit of extra money," said Andy Clark of Clark Farms near Vardaman.
Clark and his wife Laura planted their first corn maze in 2010. Hot, dry weather prevented the corn from growing well in 2011.
"This year we tried it again, and it was too wet, so Stanley Wise with Mississippi State University's Extension Service recommended that we plant sorghum-Sudangrass," Clark said. "We have a beautiful stand with a little corn scattered throughout. But for the most part, we have grass."
Wise, MSU Extension director for Union County, specializes in agritourism. He worked with the Clarks to use a GPS system to map the design of their maze -- a giant scarecrow sporting an MSU shirt.
Andy Clark mowed lanes as Wise walked through the knee-high grass on Sept. 13 so there would be time for it to grow higher before the maze opened in October. It reached a final height of over 6 feet in most areas.
"Our 'True Maroon' scarecrow welcomes everyone on Friday and Saturday nights from 6 to 10 p.m.," Clark said. "So many of our customers asked us to do a haunted maze we're going to try it for our final weekend, October 26 and 27."
Wise said the northeast district received a grant in 2003 to supply county agriculture agents with technology tools such as mobile GPS receivers and farm-based GPS software.
"I've worked with agritourism operators to create corn mazes ever since," Wise said. "There are companies that will create a design in a farmer's field, but currently no companies provide this service in Mississippi."
Many farmers were concerned about the high prices charged by out-of-state companies.
"It's very expensive for a farmer to contract with a company outside Mississippi, and growers are concerned about paying this high cost without knowing if a corn maze will be profitable," Wise said.
Another challenge for the Clarks' maze is that their maze is a half mile from any source of electricity. When they decided to haunt their maze, they had to be creative with their scare tactics. Fortunately, they have a lot of support from their friends.
"Our neighbors volunteered to come over and scare people," Clark said.
Once the maze is closed for the season, Clark plans to cut the grass for hay.
"We've talked to other maze owners about what to plant next year, and I think we've found some grass varieties that are stronger and would stand up a little better. We're going to do grass again next year," he said.
Clark Farms is located at 336 CR 451 in Houston. Call (662) 617-1608 for directions or more information.
Released:
October 25, 2012

Your Extension Experts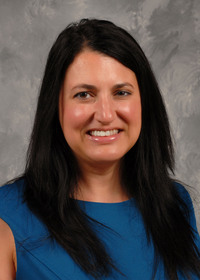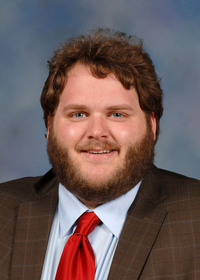 Associate Extension Professor