Information Possibly Outdated
The information presented on this page was originally released on November 14, 2014. It may not be outdated, but please search our site for more current information. If you plan to quote or reference this information in a publication, please check with the Extension specialist or author before proceeding.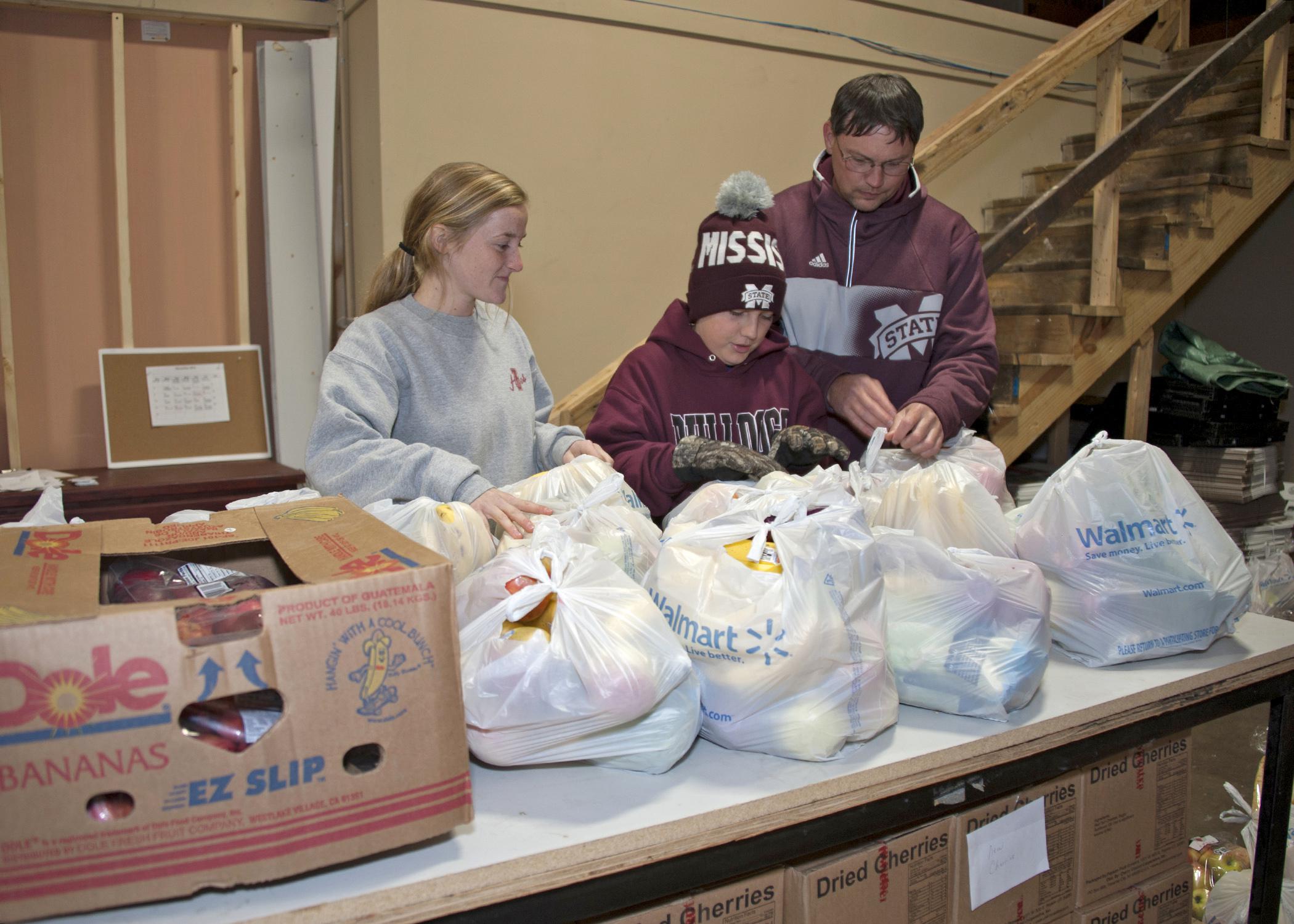 Be wise and generous with holiday charity
MISSISSIPPI STATE -- Giving to good causes generates a wide range of happy feelings, and it is one reason why charitable organizations put such an emphasis on giving during the holidays.
Rita Green, family financial management specialist with the Mississippi State University Extension Service, said studies have shown that giving money to other people makes the givers happier than spending that same amount of money on themselves.
"Research indicates that giving to charities and individuals in need activates regions of the brain associated with pleasure and creates a glow inside," Green said. "This altruistic behavior releases endorphins in the brain, producing positive feelings throughout the body."
That good feeling -- or its opposite, guilt -- can make people give more than they can afford during the holidays or give without doing their homework.
"It helps to consistently support a handful of charities that focus on things that really matter to you personally, rather than giving anytime someone asks for a donation," Green said.
Children learn early that the holidays are a time when many people are asking for money and donations to support numerous causes. Green said parents can set a good example for their children with giving.
"Parents should introduce their children to giving when they are about 3 or 4 years old," she said. "At this age, children are beginning to learn that other people have feelings, and this is a good time to help your child begin developing a sense of empathy."
Many families use the holidays as a time to volunteer and give as a family. Such an environment helps children establish good habits to carry for the rest of their lives.
"When possible, include your children in your volunteer and charitable activities," Green said. "Every time your child sees you donate to a food drive, buy items for someone in need or drop cash in a collection, it reinforces this behavior and gives you an opportunity to talk to your child about how important and rewarding charity can be."
The idea of giving to charity can seem overwhelming at the holiday season, as most Mississippians are already dealing with long gift lists, party planning and end-of-year expenses. Green said a budgeting is one of the best ways to make charitable giving part of the joy of the season.
"Next year, take time in the first few weeks to determine your giving priorities and consider setting aside a percentage of your anticipated income for donations," she said. "You can set up an automatic plan to donate to many organizations, or you can even set aside a certain amount of money each month to use at the end of the year when requests for charitable giving increase."
While many requests for charity are legitimate, said some people use the holiday spirit of giving as a time to be unscrupulous. Susan Cosgrove, family resource management agent with the MSU Extension Service in Newton County, urged donors to be make careful decisions.
"The wisest giver is an informed giver," she said. "You give to a charity because you want to make a difference and help someone, but you need to make sure your hard-earned charitable contributions are spent effectively and efficiently."
Cosgrove urged donors to ask questions before giving to an unfamiliar organization. Avoid pressure tactics by solicitors and ask for information in writing to allow time for an informed decision.
"Be wary of telephone calls, and get the name of the person who is calling and the exact name of the charity," she said. "Watch for 'same names.' Remember, anyone can dress in a Santa suit or make a phony charity call. Be careful when you give, even to what sounds like a well-known charity."
The Mississippi Secretary of State's office maintains lists of legally operating charities and nonprofit organizations in the state.
Released:
November 14, 2014

Select Your County Office