Information Possibly Outdated
The information presented on this page was originally released on July 17, 2015. It may not be outdated, but please search our site for more current information. If you plan to quote or reference this information in a publication, please check with the Extension specialist or author before proceeding.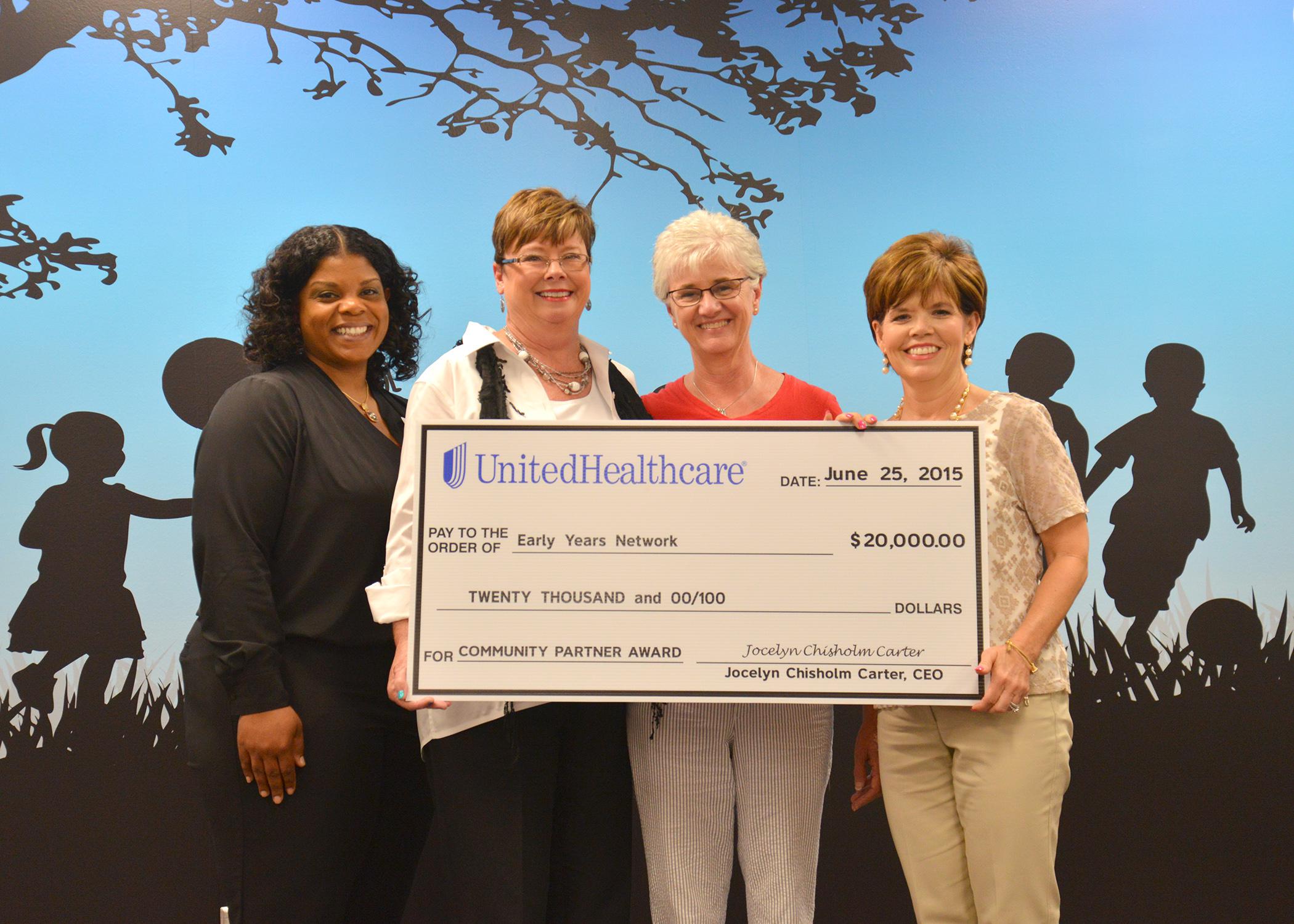 Hinds County gains center promoting early education
JACKSON, Miss. – The Early Years Network celebrated the grand opening of the new Hinds County Resource and Referral Center and was recognized as a community partner on June 25.
The new resource and referral center is located at 350 West Woodrow Wilson Avenue in the Jackson Medical Mall. The center provides special-needs materials, learning toys, teaching resources, books and equipment for infants, toddlers, preschoolers and school-age children available for check out to families and providers in the state free of charge.
At the opening, Kenisha Potter, pediatric health care coordinator for UnitedHealthcare, presented a check to the network and stressed the importance of partnerships between like-minded organizations.
"We serve the same population and are both promoting the health care of young children through access to resources, leadership development and training initiatives," Potter said. "We see this as an excellent opportunity to enhance and address early childhood needs with parents and children across the state."
Louise E. Davis, Extension professor of child and family development with Mississippi State University and director of the Early Years Network, said she is excited to see the opening of the new resource and referral site and equally pleased that organizations such as UnitedHealthcare are recognizing the effectiveness of the network.
"We are excited to be recognized for the work we do at R&R centers across the state," Davis said. "The materials and resources we provide parents, providers and educators for the development of children birth to school-age are tremendous steps toward increasing quality care and future success for our children."
In attendance for the grand opening and brief ceremony were the staff of the Hinds County Resource and Referral Center, representatives from Quality Stars and Allies programs, Senators Hillman Frazier and Sollie Norwood, and providers and parents who are planning to use the resources in the center.
For more information about the Hinds County Resource and Referral center, call 601-366-6946.
The Early Years Network is a program supported by the MSU Extension Service and funded by the Mississippi Department of Human Services, Division of Early Childhood Care and Development to provide early care and education programs and materials for teachers, directors, children and families to improve the well-being of Mississippi's children.