Information Possibly Outdated
The information presented on this page was originally released on July 7, 2016. It may not be outdated, but please search our site for more current information. If you plan to quote or reference this information in a publication, please check with the Extension specialist or author before proceeding.
Gulf shrimp have value beyond market prices
BILOXI, Miss. -- Wild-caught shrimp contribute millions of dollars to Mississippi's economy each year, and experts say better flavor gives them a competitive advantage over imported and pond-raised shrimp.
Dave Burrage, Mississippi State University Extension Service fisheries specialist, said consumers who participate in blind taste tests tend to prefer the taste of wild-caught Gulf shrimp over that of pond-raised, imported products.
"Fresh Gulf shrimp get their distinctive flavor from their natural diet, as opposed to the artificial feed given to shrimp raised in captivity," Burrage said. "If you have ever stood on the beach where waves are breaking and smelled the salt mist in the air, that is what fresh shrimp taste like.
"Mississippi shrimpers have no trouble selling all they catch, as shrimp continue to be the leading seafood item consumed in the U.S.," he said.
Ben Posadas, Extension seafood marketing specialist at the Coastal Research and Extension Center in Biloxi, said imported shrimp comprise about 90 percent of the total supply in the United States.
"Imports of shrimp have led to the continued decline in shrimp prices over time, since imported shrimp are cheaper," Posadas said.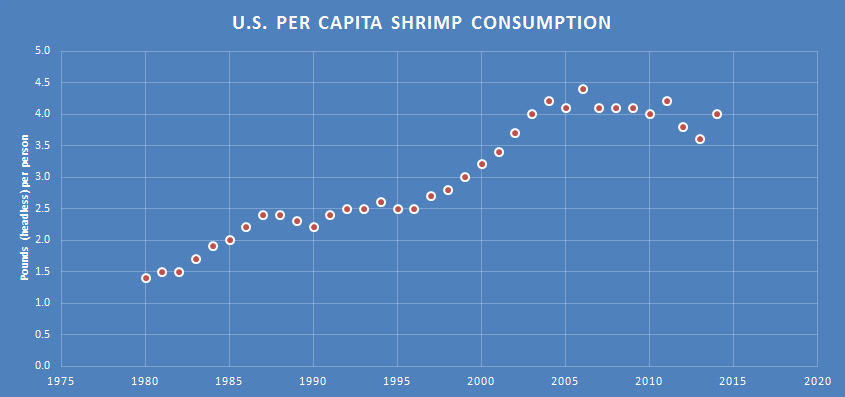 Imported shrimp are handled as commodities, while wild-caught Gulf shrimp can be handled and marketed as specialty products. India and Indonesia are the two largest importers of shrimp to the U.S.
"Large institutional buyers like restaurant chains prefer to buy from the commodities market," Posadas said. "They buy cheaper shrimp, which are mostly imported."
The shrimp industry in the Gulf of Mexico suffered two severe blows in recent years. In 2005, Hurricane Katrina destroyed much of the shrimp boat fleet and processing facilities along the Gulf Coast. In 2010, the massive Deepwater Horizon oil spill devastated the Gulf region.
"Gulf marketing efforts have been geared toward restoring confidence in Gulf shrimp and in recovering our market share," Posadas said.
Most Gulf shrimp are sold fresh, and buying local shrimp helps both the fishermen and the regional economy.
Earl Ross is a retired shrimper who lives in Biloxi. He shrimped for about 25 years, and his last shrimp boat was the Lady Dizzy, which he harbored in Ocean Springs.
"Gulf shrimp are a better product," Ross said. "They taste better than foreign shrimp and pond-raised prawns."
Ross said until consumers recognize and value the flavor difference, wild-caught Gulf shrimp will continue to hold a small part of the market.
"Unfortunately, a lot of people are going to buy based just on price," he said. "If they haven't experienced the flavor of Gulf shrimp, they don't know what they're missing."
The Gulf Coast Seafood organization promotes the wild-caught products of the Gulf of Mexico landed in Mississippi, Texas, Louisiana, Alabama and Florida.
"High in demand, the Gulf Coast produces 70 percent of the nation's oysters, 69 percent of domestic shrimp and is a leading producer of domestic hard and soft-shell blue crabs," the organization states on its website at http://www.eatgulfseafood.com. "And as pioneers in many commercial fishing practices, Gulf Coast seafood's taste profile is superior because of the nutrient-rich environment found in the Gulf."
The coalition focuses on expanding global market share for wild seafood from the Gulf of Mexico.