Information Possibly Outdated
The information presented on this page was originally released on June 27, 2017. It may not be outdated, but please search our site for more current information. If you plan to quote or reference this information in a publication, please check with the Extension specialist or author before proceeding.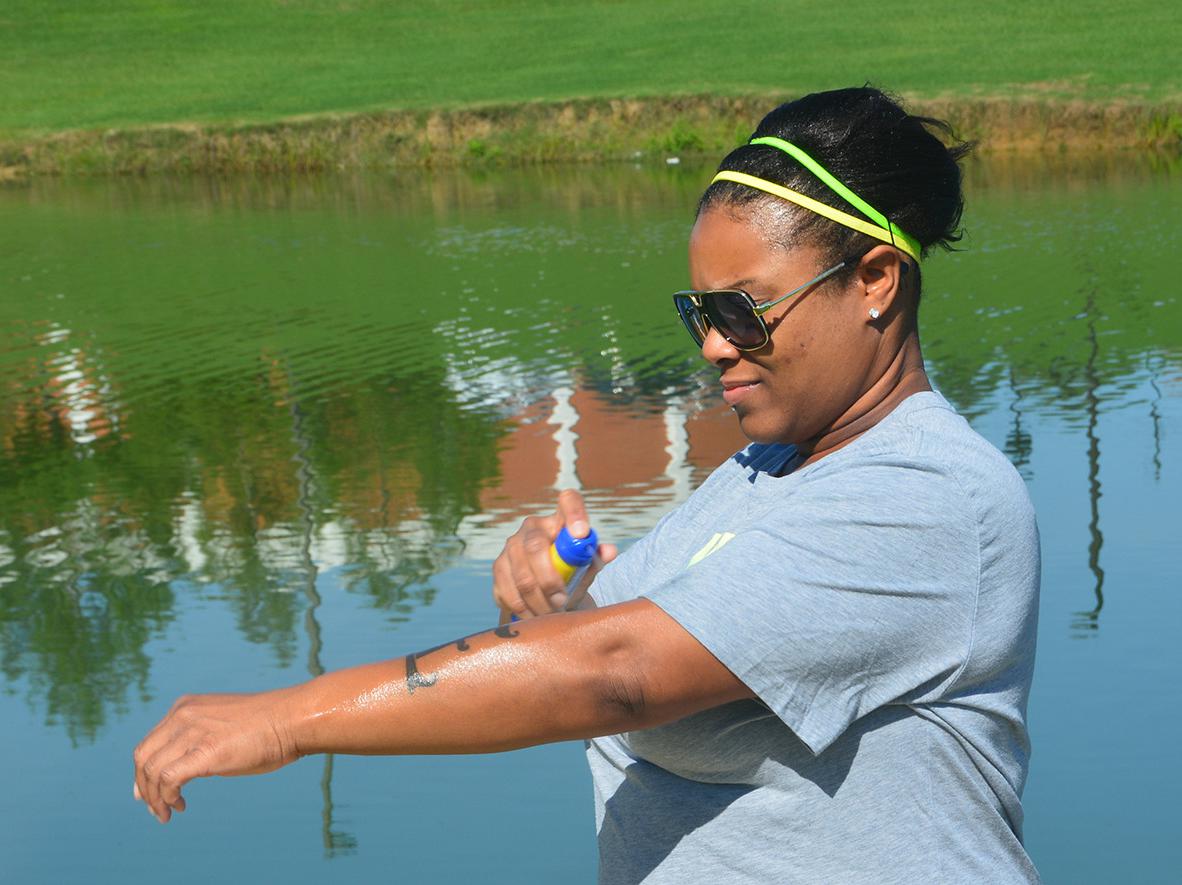 Skin cancers pose threat to everyone
STARKVILLE, Miss. -- Sunny, summer days and fair skin tones are not the only risk factors for skin cancer. Cold days, cloudy weather and dark complexions do not eliminate to risk of skin damage and cancers.
"Basically, anytime the sun is below the horizon is the only time any of us are safe from the damaging effects associated with ultraviolet rays," said David Buys, health specialist with the Mississippi State University Extension Service.
"While people with fair complexions may burn more easily, skin cancer occurs on all skin types," Buys said. "Caucasians have a higher incidence of melanoma, but research has shown higher death rates among people of color."
Buys said African Americans are more likely to be diagnosed with melanoma in its later stages. Later cancer diagnoses often result in higher death rates.
While most skin cancers are associated with ultraviolet rays from the sun or from tanning beds, some are caused by other factors such as genetics or environmental influences. These skin cancers may occur on parts of the body rarely exposed to the sun.
"Even when a person is under a beach umbrella, the surrounding sand can reflect up to 17 percent of UV radiation," Buys said.
Up to 80 percent of the sun's UV rays can pass through clouds and reach the earth on a cloudy day, he said, so always apply sunscreen to be safe. Even in the winter, people need to take precautions outside.
"Snow -- much like a sandy beach setting -- can reflect up to 80 percent of UV rays, increasing exposure. Concerns increase when people are on a ski vacation because the higher the altitude, the greater the UV exposure," he said.
Buys said many swimmers think T-shirts help protect skin from UV rays. Unfortunately, studies suggest that a white T-shirt has a sun protection factor of about 7, but the SPF drops down to about 3 when the shirt gets wet.
"If you can hold the fabric up to the light and see through it, then UV radiation can penetrate it. That would mean you need to wear sunscreen underneath the clothes," he said. "Another option is to wash clothing in a laundry aid, such as SunGuard, which blocks about 96 percent of UV rays when washed into regular clothes. Some clothing is marketed with SPF protection."
Rocheryl Ware, an Extension agent in Hinds County, has helped young volunteers in the Junior Master Wellness Program understand the importance of sunscreen throughout the year. After their training, the volunteers help educate their families and others in their communities.
Ware begins educational programs by encouraging people to stay out of the sun between 10 a.m. and 4 p.m. as much as possible and to always keep babies younger than 6 months out of direct sunlight.
"Use a broad-spectrum sunscreen with an SPF of 30 or higher whenever spending extended time outdoors. Apply sunscreen to all exposed areas, and reapply every two hours or after excessive sweating," she said. "Reapply more often to noses, feet, earlobes and bald spots. Sunscreen lotions lose their effectiveness after a few years or less. If there is not an expiration date on the bottle, use a permanent marker to write the date of purchase for future reference. Changes in the products' color and consistency may reveal when it is time for new sunscreen."
Ware said the damaging effects of the sun are almost totally preventable.
"Precautions may seem inconvenient and unnecessary, but they are totally worth the effort in the long run," she said.
For more recommendations on what characteristics of sunscreen matter most for skin health, review reputable sites such as the American Academy of Dermatology at https://www.aad.org/media/stats/prevention-and-care/sunscreen-faqs, the Skin Cancer Foundation at http://www.skincancer.org/prevention/sun-protection, or the American Cancer Society at https://www.cancer.org/latest-news/choose-the-right-sunscreen.html.
Contact: Dr. David Buys, 662-325-3060