Information Possibly Outdated
The information presented on this page was originally released on January 5, 2018. It may not be outdated, but please search our site for more current information. If you plan to quote or reference this information in a publication, please check with the Extension specialist or author before proceeding.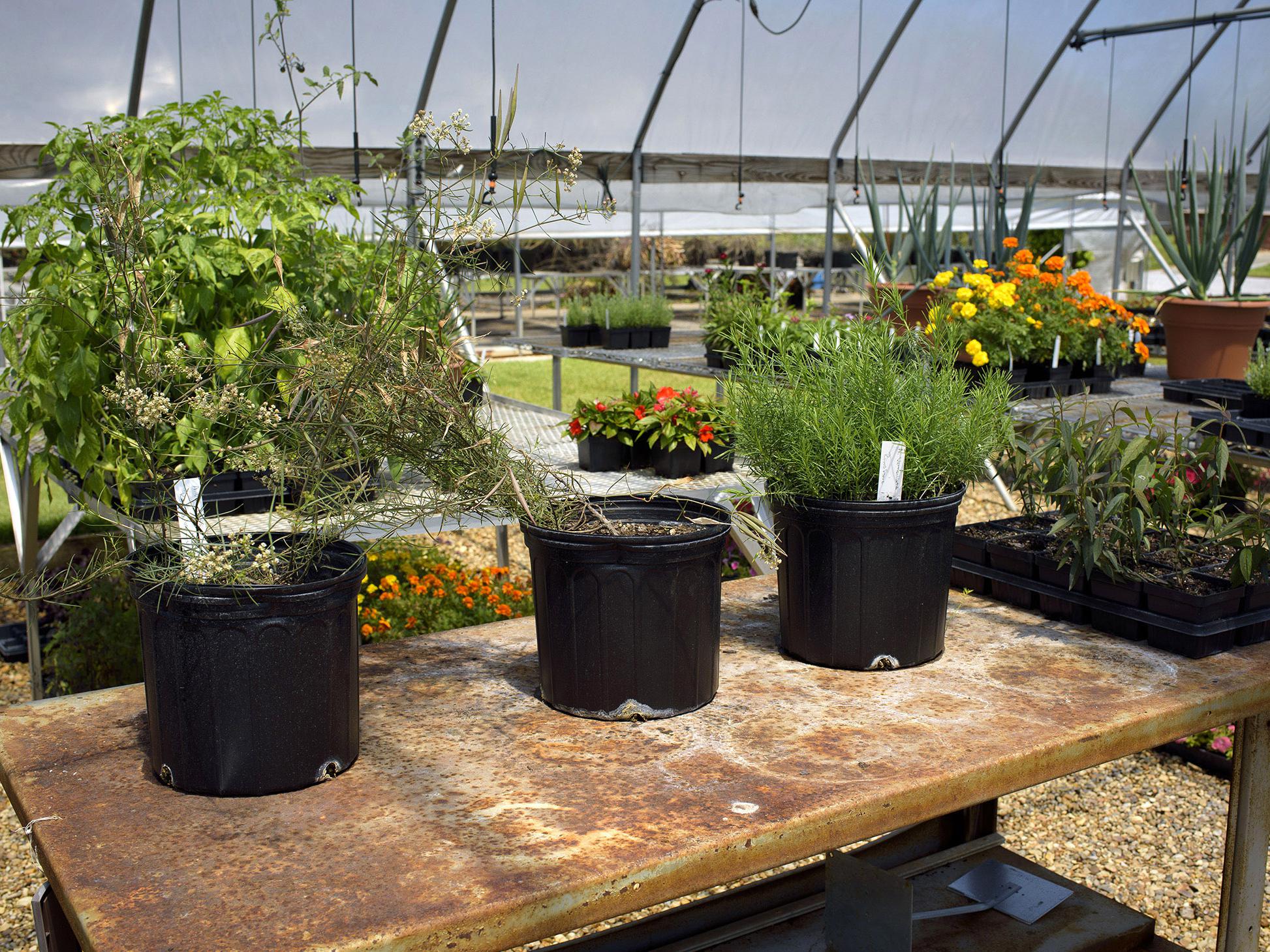 Gardeners spur Mississippi milkweed research project
Mississippi gardeners who plan to incorporate more pollinator plants into their landscapes can consider native milkweed and begin gathering seed for indoor propagation.
Milkweed is essential to help boost declining monarch butterfly populations and can provide nectar for a wide variety of pollinators. Interest in native varieties and limited availability in the market prompted a multiyear study by Mississippi State University scientists to identify milkweed that grows well in Mississippi's coastal climate.
"In the spring of 2015, as the public awareness of historically low monarch butterfly populations began to increase, we had a lot of questions from gardeners about what kind of milkweed they should plant to help support monarch butterflies and where to get it," said Pat Drackett, director of the MSU Extension Service Crosby Arboretum and lead researcher on the Mississippi Milkweed Project. "People understand the importance of native milkweed and want to grow it, but, in Mississippi, we just don't have enough in the marketplace to meet the demand."
Milkweed provides the only food source for monarch caterpillars and provides a place for adult monarchs to lay eggs.
Tropical milkweed is readily available in garden centers but is sometimes mislabeled as native. If these plants are not cut back before adult monarchs begin migrating to Mexico, they can entice the insects to overwinter in Mississippi, according to recent research. This change in the migration pattern leaves monarchs vulnerable to a parasite that can sicken or kill them.
In 2015, field botanist and arboretum member Wayne Morris compiled a list of 15 milkweed varieties found in Mississippi. Drackett used the list to source seed for most of them from out-of-state native nurseries. She has conducted two years of field trials with the help of Scott Langlois, a Mississippi Agricultural and Forestry Experiment Station research associate at the South Mississippi Branch Experiment Station in Poplarville, and Eddie Smith, an Extension agent in Pearl River County.
They plant and grow milkweeds on the station grounds, in the greenhouse and at the arboretum. In 2016, members of the Pearl River County Master Gardener group tested several varieties in their home gardens and gathered data on them throughout the summer.
"I volunteered to grow some in my garden because of the need for more habitat for monarchs and other pollinators," said Master Gardener Bertha Page. "I also think this [native monarch habitat] is a topic we need to know more about."
Based on the study's results to date, Drackett and Langlois believe these five milkweed species will perform well across the state: aquatic milkweed, butterfly weed, whorled milkweed, green antelopehorn and swamp milkweed. Seeds from Florida and Louisiana show the most promise, outperforming seed sourced from northern climates.
"These varieties have endured hot summers, and they've performed well in Mississippi's climate so far," Drackett explained.
Drackett's ultimate goal is for the arboretum to serve as a source of native milkweed that has been collected and propagated from local Mississippi populations. Gardeners can help by seeking out native species, trying them in their gardens, and submitting native Mississippi seed to the 2018 trials.
"We want to encourage people to experiment in their own gardens by planting native milkweed seed and exchanging plants and knowledge with other gardeners," she said. "We would like to know about area planting projects and people's propagation successes and failures. We want to communicate with people of all knowledge levels who are experimenting with Mississippi natives."
The Crosby Arboretum has a Mississippi Milkweeds Facebook page dedicated to this exchange of knowledge. Visit the page at https://www.facebook.com/MSMilkweeds/.
To submit seed to the trials, contact Drackett at pat.drackett@msstate.edu. For more information about the Mississippi Milkweed Project, visit the arboretum's website at http://crosbyarboretum.msstate.edu/mississippi-milkweeds.
Released:
January 5, 2018