Information Possibly Outdated
The information presented on this page was originally released on April 8, 2021. It may not be outdated, but please search our site for more current information. If you plan to quote or reference this information in a publication, please check with the Extension specialist or author before proceeding.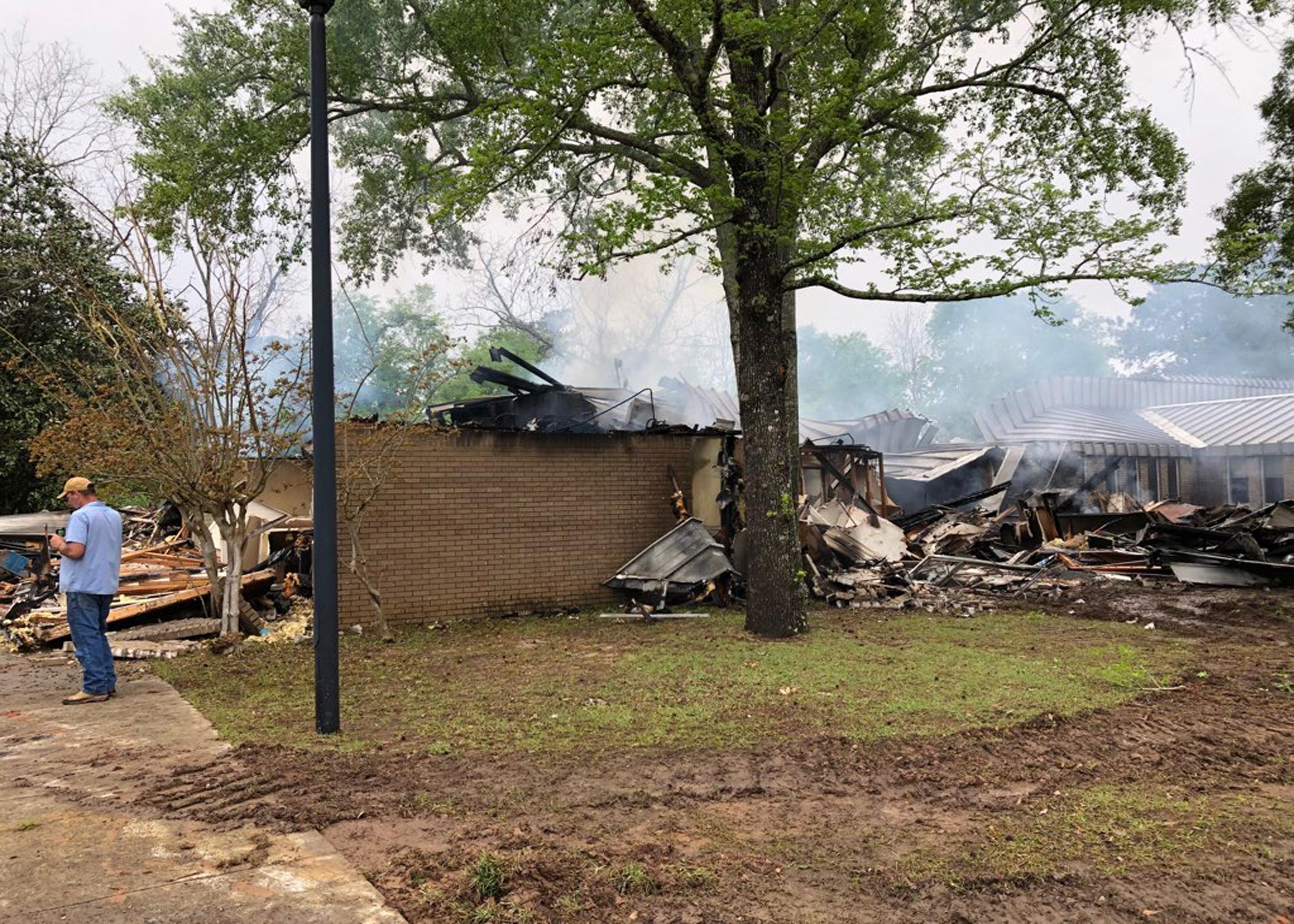 Extension office in Pearl River Co. relocates after fire
POPLARVILLE, Miss. — The Mississippi State University Extension Service in Pearl River County has a new temporary location after the building housing its office sustained irreparable damage from an overnight fire.
Located at 204 South Julia Street in Poplarville behind the county courthouse, the facility is scheduled to be operational by April 16. The main office number, 601-403-2280, is still active for clients in need of assistance. MSU Extension operations in Pearl River County will take place at this location indefinitely.
Pearl River County Administrator Adrian Lumpkin said the building's north side was struck by lightning. Firefighters contained the blaze before it reached the Extension office, but damage to the rest of the structure was too extensive for future use. No one was in the building at the time of the incident.
"I am grateful to all the first responders who quickly extinguished the fire and helped us retrieve everything we could salvage," said James Henderson, head of the MSU Coastal Research and Extension Center. "I also appreciate Pearl River County's leadership for finding us a temporary office site on short notice."
MSU Extension personnel in Pearl River and adjacent counties assisted responders in salvaging some equipment and files from the office space.
"Offices can be replaced, but people cannot, so I am relieved to know no one was harmed in this fire," said MSU Extension Director Gary Jackson. "We are still available to respond to the needs of our clients in Pearl River County while we relocate. Our ability to do so went almost uninterrupted thanks to our continuity of operations plan, the outstanding assistance of so many county employees there and the hard work of our emergency coordinators and technology support specialists."