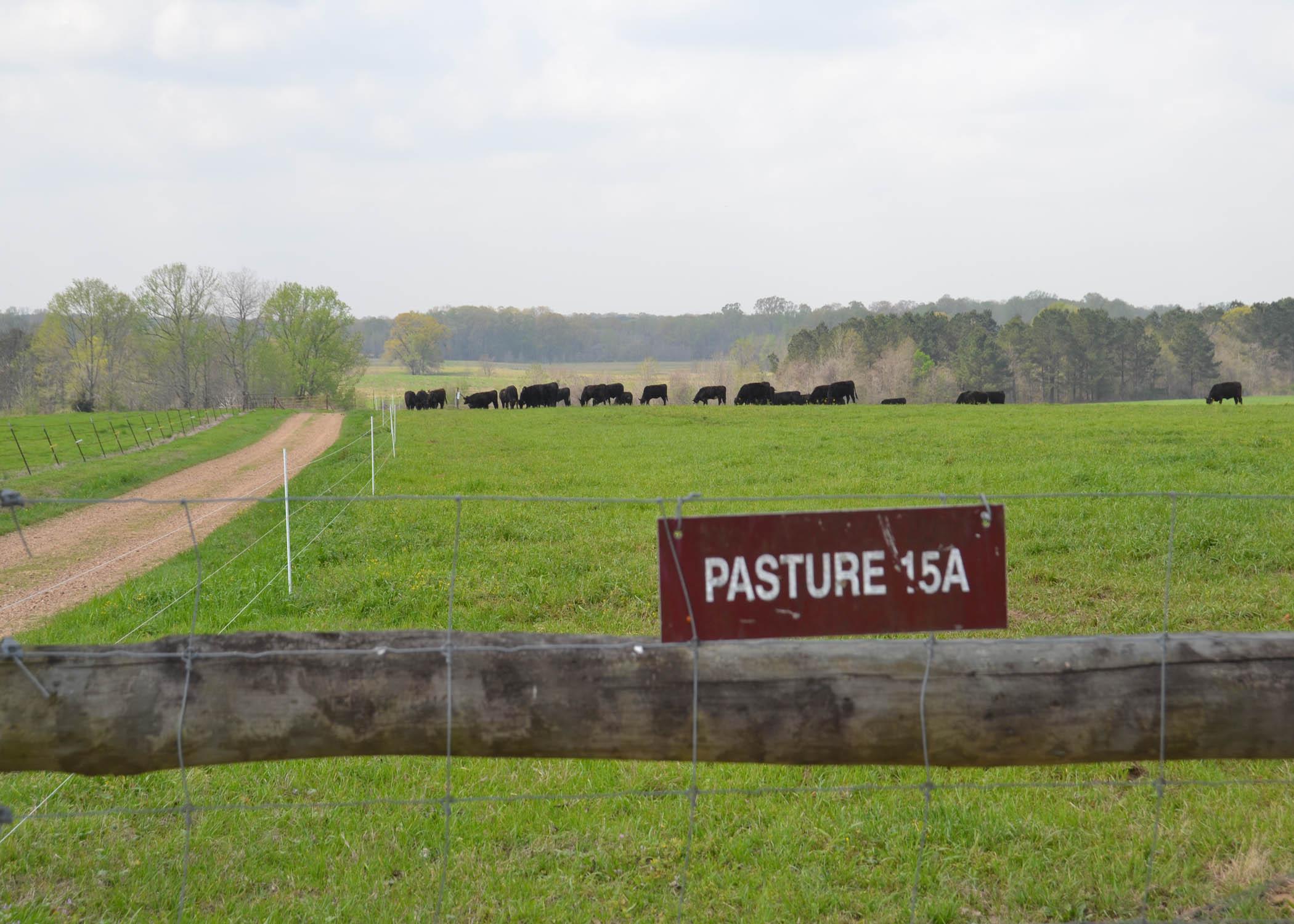 MSU Brown Loam station reopening at Raymond
RAYMOND, Miss. -- The E.G. (Gene) Morrison Brown Loam Branch Experiment Station in Hinds County, which has sat largely vacant for two years, now has a new purpose, updated facilities and a new life after reopening this spring.
The research station, part of the Mississippi Agricultural and Forestry Experiment Station at Mississippi State University, is a 1,700-acre facility dedicated to cattle, forage and agronomic crop research. It is part of the Central Mississippi Research and Extension Center in Raymond.
Angus Catchot, interim director of this center, said reopening the Brown Loam station has been a priority since September 2022.
"We're putting resources back into the branch station with plans for it to be the showcase it was years ago," Catchot said. "We are absolutely committed to sufficient staffing at Brown Loam and all our centers across the state.
"These stations take the local research being conducted and transfer it directly to the neighboring communities for immediate use," he said.
Brett Rushing, Brown Loam facility coordinator, listed several improvements: new perimeter fencing, enhanced animal watering, renovated research plots, upgraded cattle working area and addition of a high fence to protect agronomic crops from deer.
Thiago Martins, a beef cattle specialist now stationed at Brown Loam, intends to take the station's current herd of 145 beef heifers to at least 500 head.
"We are building back the herd with Brangus cows," Martins said.
His work focuses primarily on reproduction technology, which is used by only about 30% of beef producers nationwide and even fewer in the Southeast.
"Many producers don't adopt reproduction technology, such as estrous synchronization and artificial insemination, because of cost and labor," Martins said. "We have to cut labor down so they can take advantage of this technology to breed their cattle. And since cow-calf operation is a second source of income for most producers, they don't want to invest too much in this."
Martins is working on five aspects of reproductive technology: shortening breeding seasons to 70-90 days, synchronizing estrous for artificial insemination, using ultrasound to diagnose pregnancy, improving selection of replacement heifers and fertility, and incorporating reproductive technology in integrated crop-livestock system.
"The combination of reproductive technology and integrated crop-livestock may increase productivity and profitability of cow-calf operations," he said.
Tyler Soignier is the new agronomist stationed at Brown Loam, but he is not new to the station.
"From 2007 to 2010, I actually lived at the Brown Loam Experiment Station as my dad was the facilities coordinator," he said. "So, when I was approached about the position, I was fairly familiar with the station itself and the community that it supports."
Soignier, who is working on his doctorate in cotton production, already has degrees in agronomy and precision agriculture.
"The focus that I have for the Brown Loam Experiment Station is to conduct research and provide Extension outreach to producers and industry professionals in central Mississippi," Soignier said. "The main crops I will be working in are cotton, corn and soybean, with secondary work with wheat, peanuts and sorghum.
"I will collaborate with other MSU specialists to provide accurate agronomic practices and management systems to producers here in central Mississippi," he said.
The Brown Loam Branch Experiment Station is located at 1676 Brown Loam Road in Raymond.