Information Possibly Outdated
The information presented on this page was originally released on September 19, 2003. It may not be outdated, but please search our site for more current information. If you plan to quote or reference this information in a publication, please check with the Extension specialist or author before proceeding.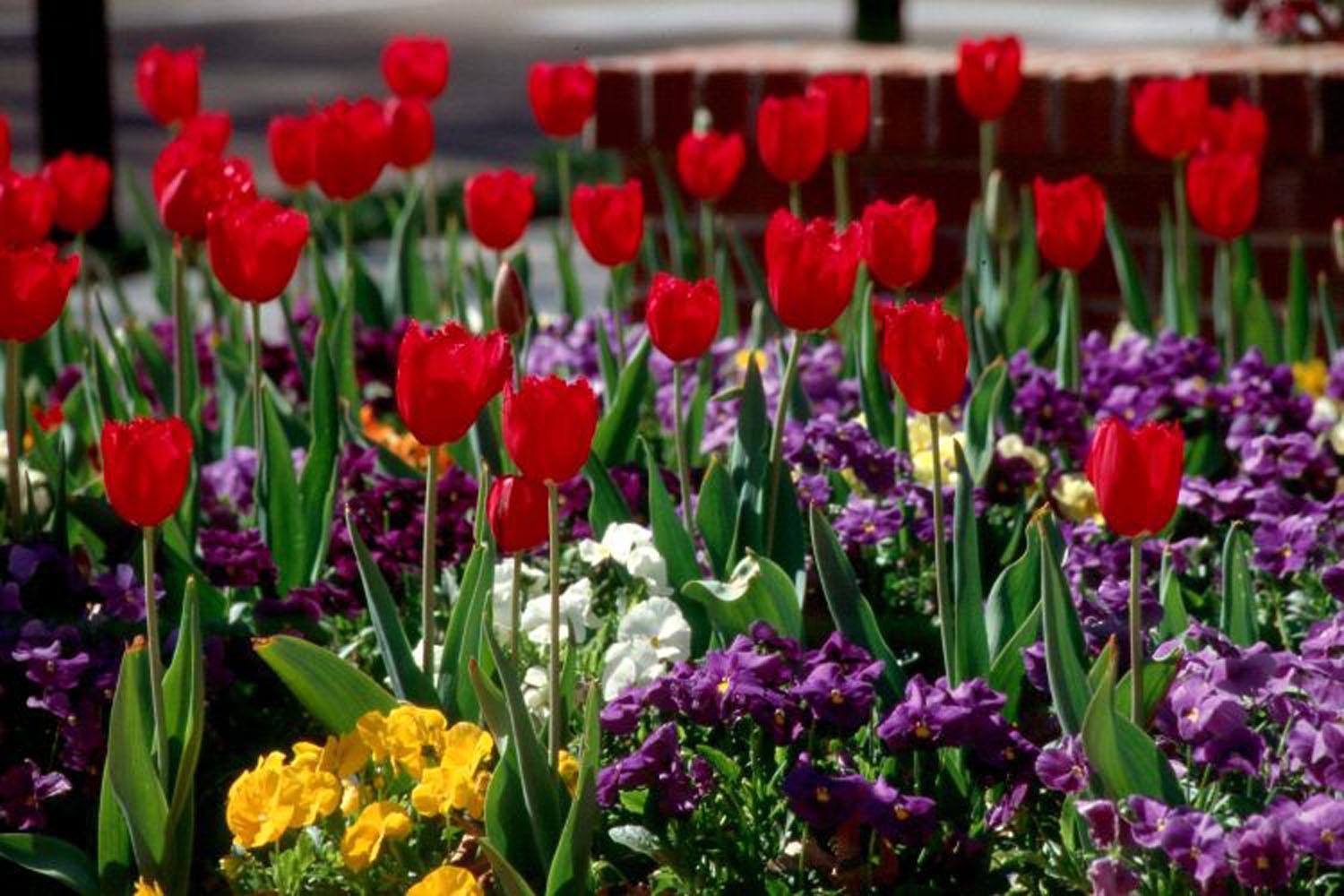 Prepare beds for pansy planting
By Norman Winter
MSU Horticulturist
Central Mississippi Research & Extension Center
The crisp, 58-degree mornings turn my thoughts to the planting season that is upon us. Once the summer heat lifts, a new gardening enthusiasm gets into the air, almost as much as during the spring.
During a program in Oxford last spring, I saw some unbelievable beds of pansies and tulips that I wish the entire state could have seen. Mississippians can grow tulips to rival anyone -- we simply treat them as annuals.
With pansy season upon us, we need to consider companion plantings that will not only look good this fall and winter but also offer a crescendo next spring.
Pansies have only gotten showier in the past couple of years. New series like the Dynamite and Majestic Giant II produce flowers that are enormous. New color blends in the Delta and Ultima series are beautiful enough to make a pansy lover out of anyone.
As with almost any other flower, the key to success lies in bed preparation. Pansies do not perform well in tight, heavy soil. Amending the planting area is one of the best ways to have success over these conditions. Add organic matter such as fine pine bark (pieces less than one half inch), leaf mold, compost, peat and sand. Incorporating a 3- to 4-inch layer of organic matter with the native soil allows the bed to be built up and provides excellent drainage.
This same organic matter will benefit gardens with an excessively sandy soil structure. These sandier soils dry quickly and allow for rapid leaching of nutrients. The organic matter will increase the water holding capacity greatly and will help hold in valuable nutrients.
Whatever kind of soil you have to work with, there is plenty of time to get the beds prepared properly.
After bed preparation, it is time to go shopping. As you buy pansies, consider interplanting with the spring bulbs. Plant with tulips like the beds in Oxford or with daffodils. You will be glad you did when they show off next spring.
Try red tulips with blue and white pansies or yellow tulip varieties with their complementary violet-colored pansy. Consider combining pansies like the Ultima Apricot shades with pink tulips, and then plant some Red Giant Mustard or Redbor kale.
Try planting the tall, mounding Purple Rain pansy in front of a dianthus like Bouquet Purple or Amazon Purple. There are scores of wonderful combinations -- even snapdragons combine well with pansies.
Whatever you do, be aggressive and mass plant your pansies. Spot planting the pansy seldom yields the look you desire.
Pansies are available in various sizes ranging from jumbo six packs to those grown in a 4- or 6- inch container. Larger plants in bloom give you the most immediate impact as well as a larger root system that aids in establishment. Be sure to mulch after planting.
Many gardeners do not realize that pansies are heavy feeders. Feed with a light application of slow-release fertilizer monthly or a diluted, water-soluble 20-20-20 every other week. Pay attention to soil moisture levels because cold fronts often drastically dry beds.
The pansy sits on the throne as the most popular fall and winter flower for a reason: they make the landscape sizzle. Get your beds prepared, mass them for the best effect and choose some nice companions for now and next spring.
Released:
September 19, 2003