Information Possibly Outdated
The information presented on this page was originally released on August 31, 2006. It may not be outdated, but please search our site for more current information. If you plan to quote or reference this information in a publication, please check with the Extension specialist or author before proceeding.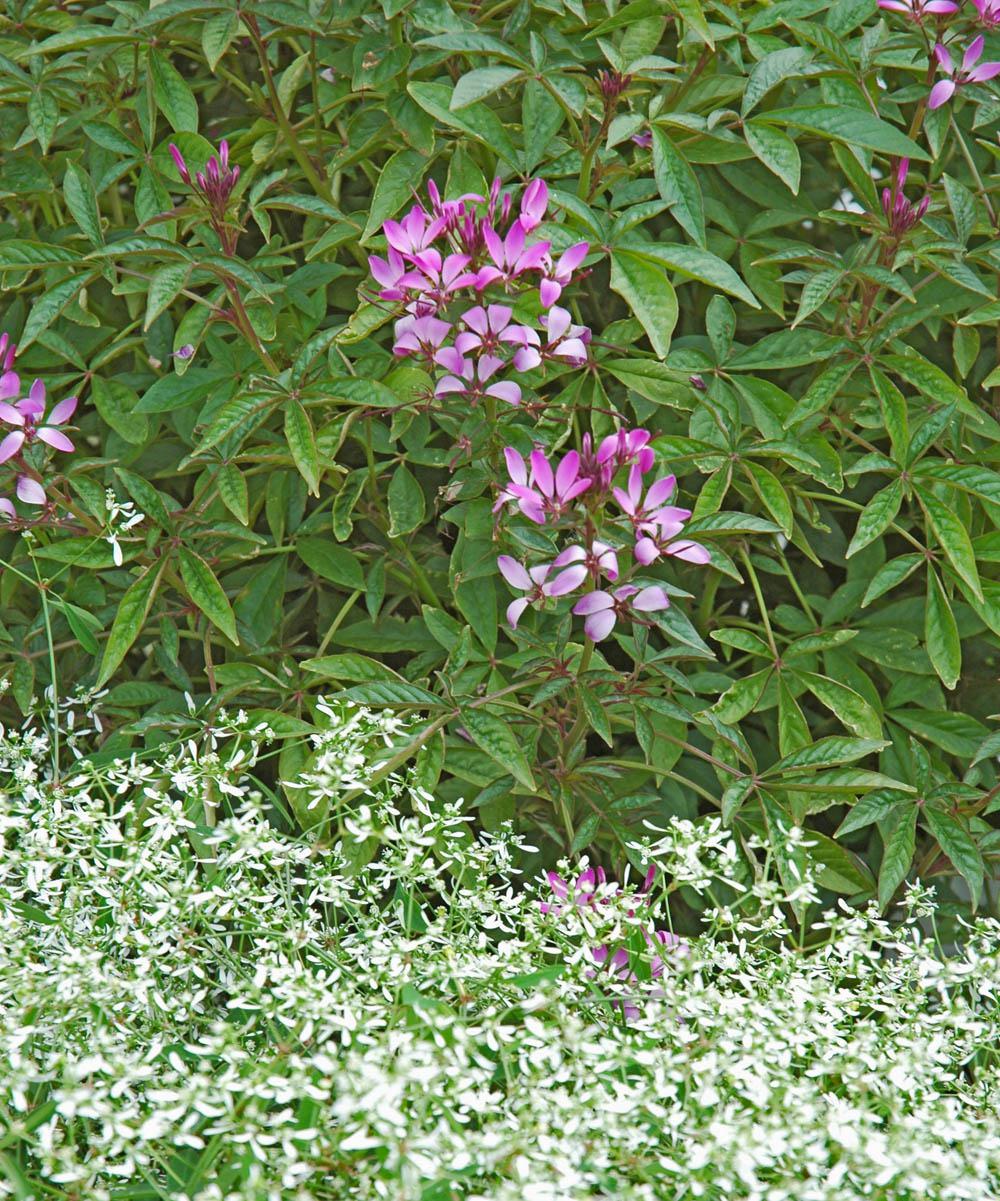 Diamond Frost captures honors across the country
By Norman Winter
MSU Horticulturist
Central Mississippi Research & Extension Center
Diamond Frost is a little white flower that is sweeping awards all across the country. It's hard to believe that a plant related to the poinsettia with tiny airy flowers has caused such a commotion.
You might think I am exaggerating about the awards, so I have listed a few of the more notable designations for you:
Best of Trials-University of Florida
Top 5 Performer-Pennsylvania State University
Leader of the Pack-North Carolina State University
Top Five Performer-Ohio State University
Top Performer-Norfolk Botanical Garden
Top Pick-Dallas Arboretum
Top Performer-Kansas State University
Superior-Colorado State University
Excellent Rating-Massachusetts Horticultural Society
Best New Performers-Oklahoma State University
Top 10-Auburn University, and last but not least
Top Performer-Mississippi State University 2004 and 2005, and it's strutting its stuff in 2006, too.
This is one tough little flower. It is a heat- and drought-tolerant plant, and it never stops blooming. Right now at the Truck Crops Experiment Station in Crystal Springs, it is about 18 inches tall and resembles a white cloud of flowers.
Since the flowers are so tiny and numerous, it stands to reason it needs a partner or some companions. With white being the predominate color, it will go with absolutely anything or any color. Mix it in the border or the landscape. It will lend a baby's breath look to mixed containers.
This Christmas, one of the hottest items will be poinsettias that have been planted with Diamond Frost. Can you imagine a bright red poinsettia that appears to be sitting on a bed of frosty snow?
The leaves of Diamond Frost are also noteworthy. They are gray green, meaning they, too, stand out in the mix, especially when contrasted with the more typical dark green.
At our Crystal Springs trials, plants are out in the torrid sun. I have been growing Diamond Frost as a companion with Lemon Drop oenothera and Flamingo Samba cuphea in another container.
One of the prettiest partnerships I have seen created used the Diamond Frost with a hot new copper plant called Beyond Paradise. Oddly enough, the copper plant is also a relative.
One other exceptional combination planting you may want to try next year is to combine Diamond Frost with a new dwarf cleome called Rosalita.
With tough, drought-tolerant plants like Diamond Frost, you need to provide good drainage. If your soil is tight, heavy clay that stays waterlogged after it rains, then by all means loosen the clay with organic matter or plant on raised beds in prepared landscape mixes. Space your plants 10 to 12 inches apart keeping in mind they will form a compact mound that reaches 18 to 20 inches in our area.
I'll be surprised if you find them for sale again this year until they are partnered with poinsettias. They will do well indoors until you can take them out and plant them next spring.
I know some of our garden centers will think no one will buy a plant that is not any showier than that. I hope you will prove them wrong. Just remember, Diamond Frost will give you a New Gold lantana performance with the exception of producing hundreds of tiny white flowers instead.
Released:
August 31, 2006