Information Possibly Outdated
The information presented on this page was originally released on February 23, 2006. It may not be outdated, but please search our site for more current information. If you plan to quote or reference this information in a publication, please check with the Extension specialist or author before proceeding.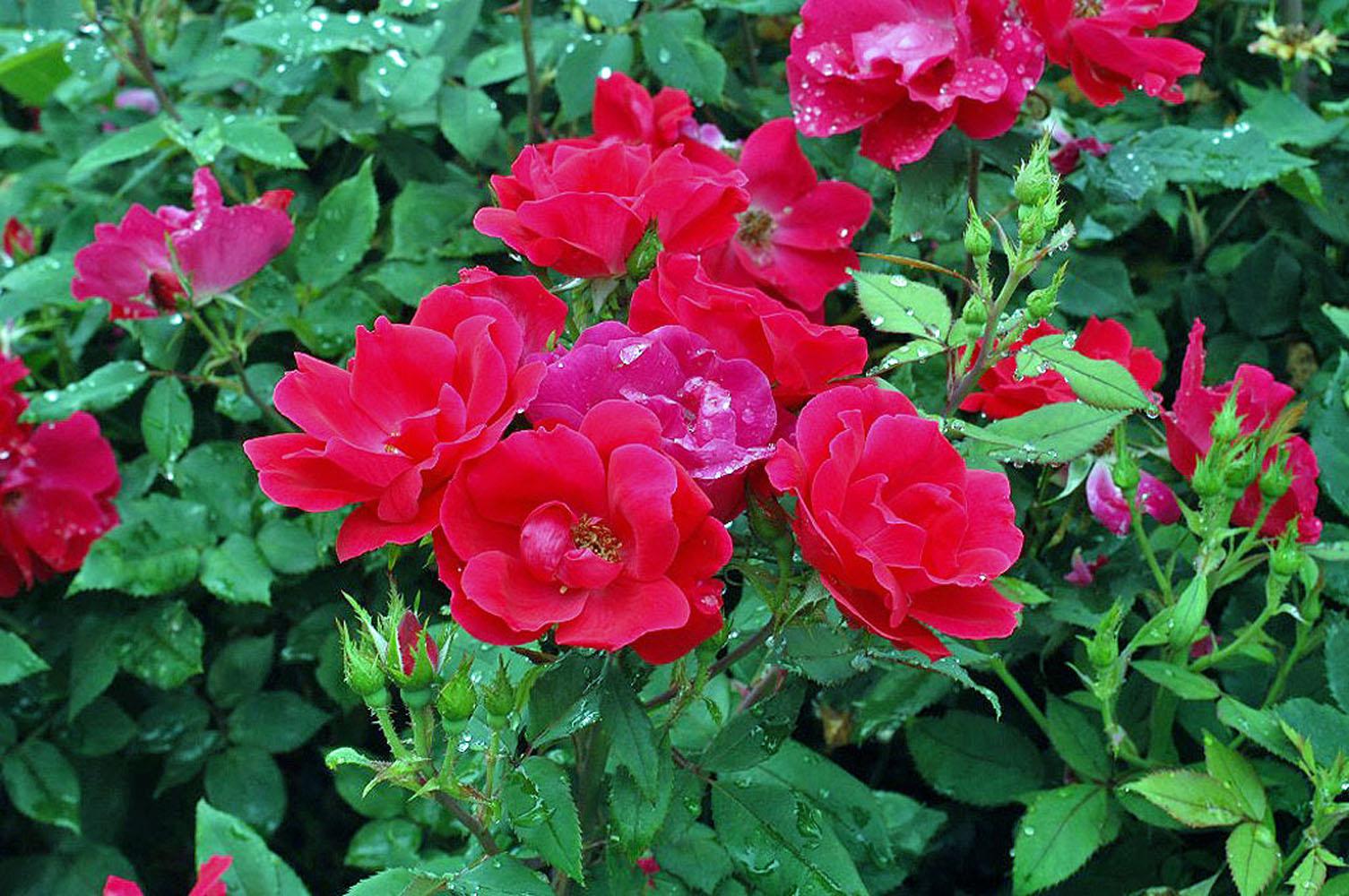 Mississippi Medallions name first winning rose
By Norman Winter
MSU Horticulturist
Central Mississippi Research & Extension Center
Ten years after the Mississippi Medallion award program started in 1996, the Mississippi Plant Selections Committee is announcing its first award-winning rose: Knock Out.
Local garden centers should have adequate selections on hand. There should be plenty available at the upcoming garden and patio shows as well. Those events are Feb. 24-26 at Lake Terrace Convention Center in Hattiesburg, March 10-12 at the A & I Building on the State Fairgrounds in Jackson and March 17-19 at the Arena on Highway 51 in Southaven.
If you haven't tried Knock Out, you may want to put it high on your list. Knock Out is a shrub rose that is compact and bushy. The plants reach about 3 feet tall and 3 feet wide. This rose is very disease resistant and has become the one to which all other roses are compared. One of its parents is Carefree Beauty, which also has shown environmental toughness.
The bush produces clusters of cherry-red blossoms 3 to 3 1/2 inches in diameter throughout the season. The blossoms have a light tea rose fragrance. The deep glossy green foliage with blue and maroon highlights and maroon undersides turns deep purple in the fall.
If all of that has you starting to think about trying the Knock Out, then consider this -- there are also tree-formed Knock Out roses available. We filmed these for a Southern Gardening TV segment, and they were absolutely stunning on both sides of a sidewalk leading to a front door.
Knock Out is not only disease resistant but also cold-hardy throughout the state and will grow in a wide range of soils as long as drainage is good. It is very heat- and drought-tolerant once established.
Knock Out is extremely easy to grow, even for the first-time rose grower. It is so pest-tolerant that pesticides almost never will need to be applied.
Roses need five to six hours of direct sun each day. Morning sun is essential, but afternoon shade is tolerated. Good air movement helps the dew and rain dry quickly, discouraging disease. Before planting your roses, prepare the beds by incorporating 3 to 4 inches of organic matter and tilling to a depth of 8 to 10 inches. Plant on raised beds to maximize good drainage. Avoid planting under eaves or gutters where bushes can be damaged by falling water.
Plant roses where they are easy for you to watch and enjoy. A convenient location also will help you notice any insect or disease problems. Water with soaker-hoses or drip irrigation instead of overhead sprinklers to enhance your success.
Feed roses every four to six weeks with light applications of a slow-release fertilizer. My favorite is a 12-6-6 with minor nutrients; some prefer fertilizers with a 1-2-1 ratio.
Knock Out is so unfailing that it is starting to be used in commercial settings throughout the state.
The fluorescent, cherry-red blooms begin in spring and continue to provide color until the first frost. During the winter months, orange-red rose hips provide added winter interest. It grows well in planting zones 4 through 9 and will reach 5 feet high by 5 feet wide when mature.
In addition to the Mississippi Medallion award-winning cherry red Knock Out, look also for the new blush and double Knock Out.
Released:
February 23, 2006