Information Possibly Outdated
The information presented on this page was originally released on August 20, 2018. It may not be outdated, but please search our site for more current information. If you plan to quote or reference this information in a publication, please check with the Extension specialist or author before proceeding.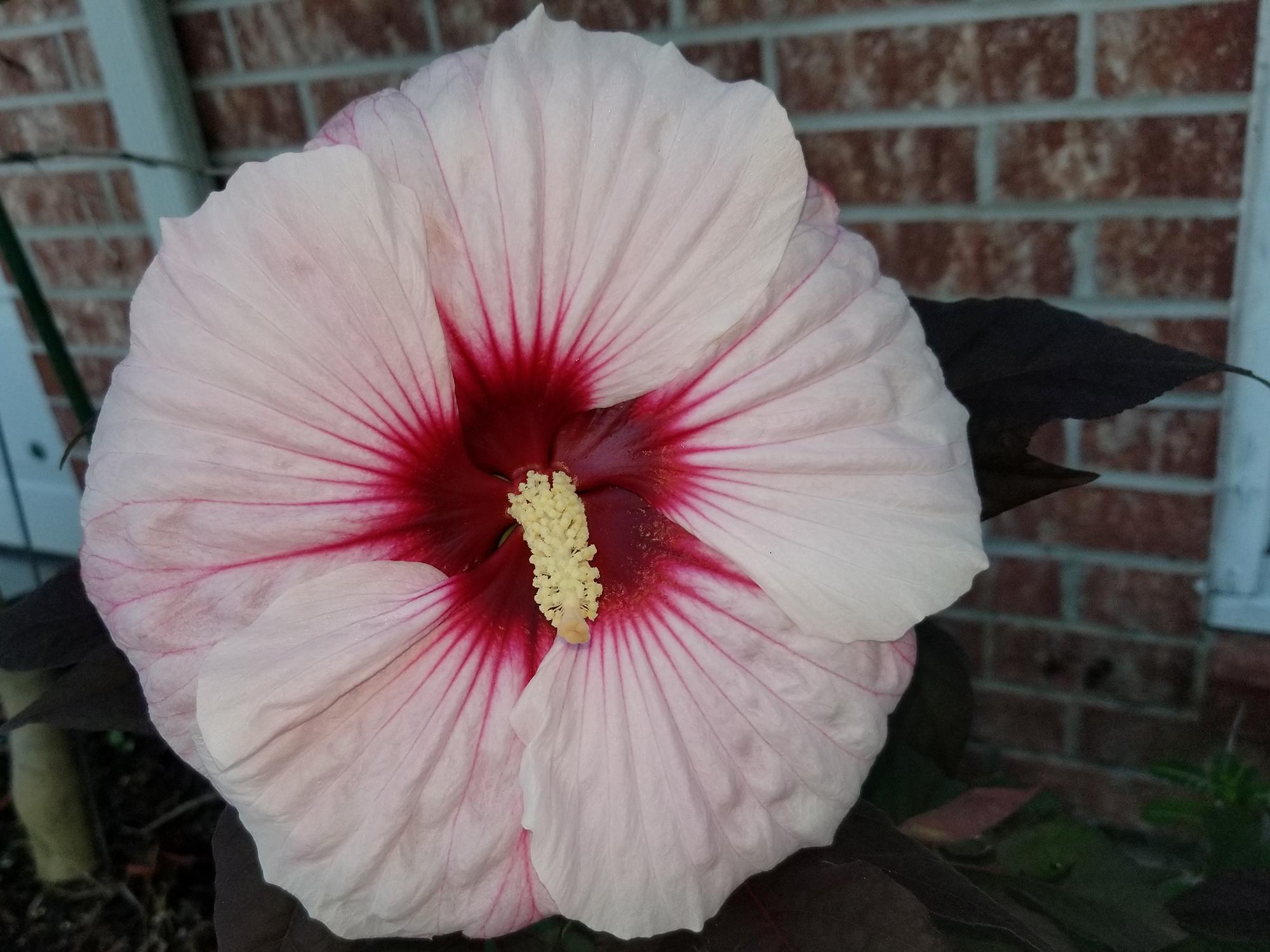 Hibiscus family offers varieties for all settings
Earlier this year, I wrote about an outstanding landscape plant, the Rose of Sharon. The ones I was growing in my landscape included some of the newer selections: Orchid Satin, Pollypetite and Purple Pillar. Since then, I added White Pillar to my collection.
Rose of Sharon is actually a popular member of the hibiscus family.
I've also told you about another member of the hibiscus family, tropical hibiscus. These plants produce some of the most beautiful, complex and mesmerizing color combinations, ranging from bright yellow, pink, red and white. Their flowers can be huge, with some exceeding 9 inches in diameter.
Today, I want to tell you about some of my other favorite hibiscuses that you can enjoy in your gardens and landscapes. And best of all, they're all winter hardy, depending on zone.
Hardy hibiscus is very different from tropical hibiscus. As the name suggests, these plants are can survive the winter. They add value to our late summer landscapes with their displays of enormous flowers. And when I say huge, I mean the flowers of hardy hibiscuses are HUGE -- sometimes up to 12 inches across. In fact, they are often called dinner plate hibiscuses.
My favorite selection is Summerific Perfect Storm. Perfect Storm flowers are huge; I've measured some at more than 9 inches in diameter. And the number of flowers is huge also. My Perfect Storm has had more than 30 flower buds at once. The flowers are white with a red eye and are displayed above the maple-like, deep maroon-purple foliage.
Mahogany Splendor hibiscus is different from the other hibiscus varieties that have colorful flowers. Its flowers are inconspicuous, and the foliage is the main attraction.
It's easy to see why you might think this is a purple Japanese maple at first glance. Mahogany Splendor has dramatic purple-burgundy leaves with coarse, deep serrated edges. When grown in the full sun, the color really develops into deep-burgundy tones. Mahogany Splendor also grows well in partial shade, but the colors won't be as intense and will have green and rusty-brown tones instead.
Mahogany Splendor is perfect for our Mississippi gardens. The plants withstand extreme heat and drought. But, as you should with all drought-tolerant plants, be sure to water them periodically during times of extreme dryness.
One of my absolute favorite hibiscus shrubs has a common name that sounds nothing like a hibiscus. It is Confederate rose, commonly called cotton or cotton rosemallow.
These plants produce literally hundreds of blooms that open nearly white, turn pink and finally deteriorate as a bright red. As the older flowers start to fade, new ones open. On a typical day, there will be loads of flowers in varying shades of white, pink and dark pink.
At up to 20 feet or taller, this is an impressive plant. I think its best landscape use is as a specimen plant, which lets it properly display its gorgeous and prodigious number of flowers.
This plant typically dies back to the ground after a hard frost, except in the extreme coastal counties, where it can overwinter. In late winter, cut Confederate Rose back to 4 to 6 inches tall to accommodate the next season's growth, which springs up from the roots.
You can view the Southern Gardening TV segment on all three of these beautiful hibiscuses at http://extension.msstate.edu/shows/southern-gardening.
Released:
August 20, 2018