PROMISE Team Members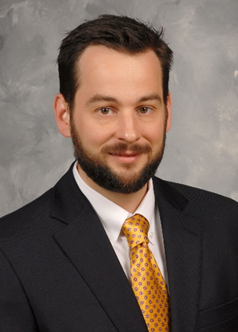 Dr. David Buys, MSPH, CPH
Project Codirector
State Health Specialist, MSU Extension Service
MSU Department of Food Science, Nutrition, and Health Promotion
P.O. Box 9805
Mississippi State, MS 39762
david.buys@msstate.edu
662-325-3060 (office)
662-769-9830 (cell)
Mary Nelson Robertson, PhD
Project Coordinator
Extension Associate, MSU Extension Service
MSU Food Science, Nutrition, & Health Promotion
945 Stone Blvd
Mississippi State, MS 39762
mnr72@msstate.edu
662-325-3200 (office)
Alisha Hardman, PhD
Family Life Specialist, MSU Extension Service
MSU School of Human Sciences
P.O. Box 9745
Mississippi State, MS 39762
a.hardman@msstate.edu
662-325-7839 (office)
Laura Downey, PhD
Associate Extension Professor, MSU Extension Service
MSU School of Human Sciences
221 Lloyd-Ricks-Watson (255 Tracy Dr)
Mississippi State, MS 39762
laura.downey@msstate.edu
662-325-7690 (office)
Amanda Stone, PhD
Assistant Professor, MSU Extension Service
MSU Animal and Dairy Sciences
P.O. Box 9815
Mississippi State, MS 39762
amanda.stone@msstate.edu
662-325-3516 (office)
Je'Kylynn Steen
Graduate Research Assistant
MSU Food Science, Nutrition, & Health Promotion
945 Stone Blvd
Mississippi State, MS 39762
js3749@msstate.edu
Holli Seitz, MPH, PhD
MSU Department of Communication
P.O. Box 9574
Mississippi State, MS 39762
hseitz@comm.msstate.edu
662-325-7840 (office)
Daniel Williams, PhD
Psychologist
University of Mississippi Medical Center 2500 N State St
Jackson, MS 39216
888-815-2005
Other Partners:
Ann Sansing, Co-Project Director
Elizabeth G. North, Co-Project Director
Emily Cox, Tishomingo County
Beth Youngblood, Lee County
Romona Edge, Itawamba County
Rozelia Harris, Office of Rural Health
Jennifer Pope, Bureau of Narcotics
Ann Rodio, Department of Mental Health
Meg Pearson, Department of Mental Health

Publications
News
Success Stories
Agriculture, Health, The PROMISE Initiative, Rural Health
Extension destigmatizes mental health issues, one conversation at a time
When Colby Hardin first started working at the Arkansas Department of Corrections dairy farm, he prepared as if going to war.
Peanuts, Irrigation, Equine, Equine Assisted Therapy Programs, The PROMISE Initiative, Nutrition, EFNEP
In this "What's New in Extension," Extension agents implement better safety standards, train to deliver Mental Health First Aid, and receive national recognition. Also, new irrigation and specialists join the Extension family.
Listen
Thursday, July 4, 2019 - 7:00am
Wednesday, June 19, 2019 - 7:00am
Wednesday, March 27, 2019 - 7:00am
Select Your County Office
Your Extension Experts