Information Possibly Outdated
The information presented on this page was originally released on August 5, 2013. It may not be outdated, but please search our site for more current information. If you plan to quote or reference this information in a publication, please check with the Extension specialist or author before proceeding.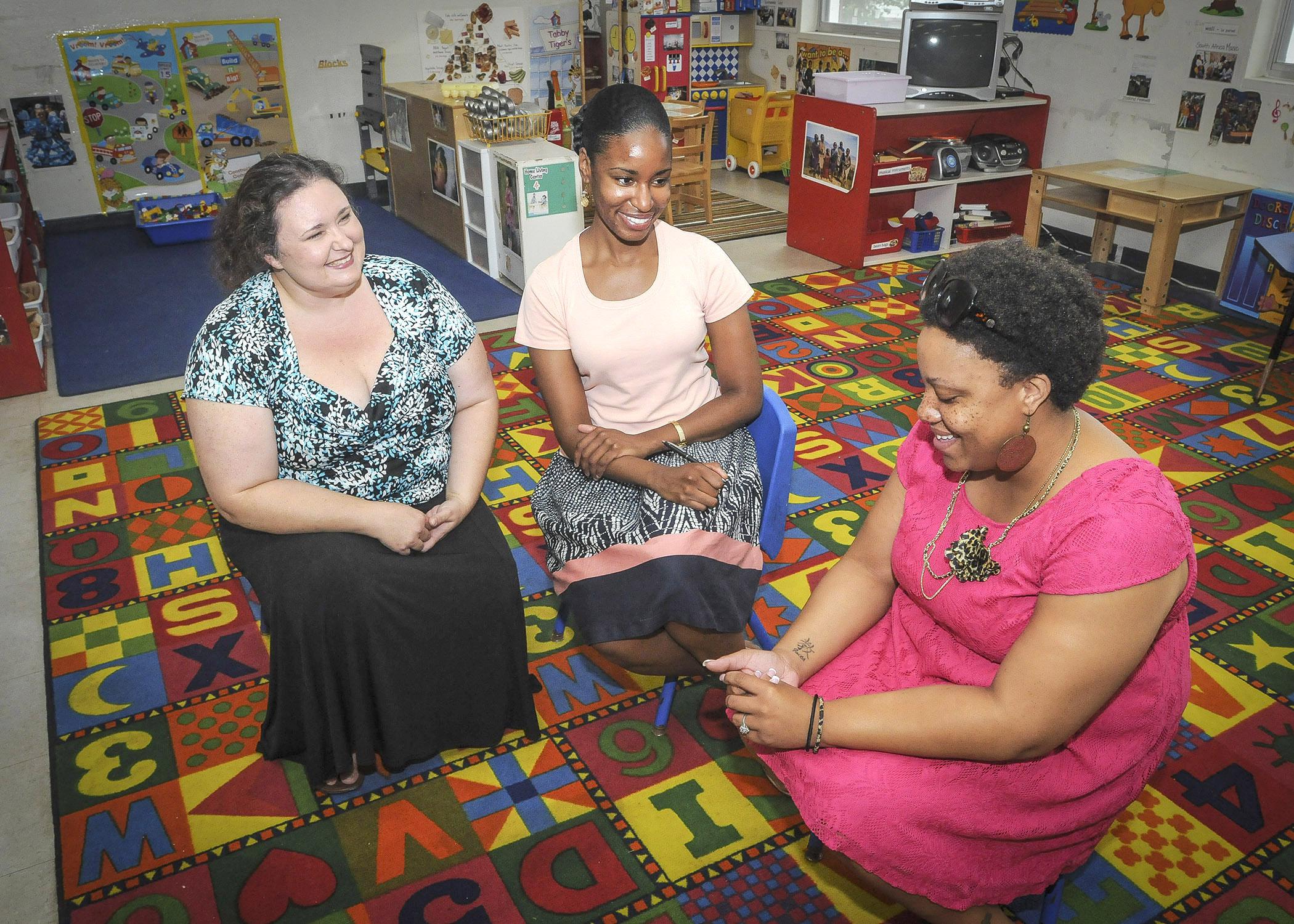 MSU professors work with parents for healthy families
MISSISSIPPI STATE – Getting enough sleep can significantly improve a child's readiness for school and general well-being.
Mississippi State University researchers recently took on a project at a local child care center to offer research-based strategies for developing healthier families. One of those strategies is developing bedtime routines to ease kids into sleep.
Lori Elmore-Staton and Cassandra Kirkland from MSU's School of Human Sciences spent every Tuesday evening for six weeks working with parents in a new program called Shape Care, which stands for Sleep Hygiene and Parental Engagement: Children's Academic Readiness Enhancement.
With grant funding from the Mississippi Agricultural and Forestry Experiment Station and the W.K. Kellogg Foundation, the family development experts were able to share key concepts that ultimately impact school readiness.
Elmore-Staton said many parents do not realize the significance of sleep in everything from physical health and brain development to living longer. The National Sleep Foundation's slogan expresses that principle this way: "Sleep is as important as diet and exercise."
"While we sleep, our bodies regulate appetite and growth hormones, our memory is consolidated, and our immune system is boosted," Elmore-Staton said. "Adults and children who don't get consistent sleep are more susceptible to illness."
Elmore-Staton said a typical 4-year-old needs 10-12 total hours of sleep per day, including naps. Since children carry to adulthood many habits formed while they are young, developing proper nighttime routines to get the recommended amount of sleep is vital.
"Most children aren't getting anywhere near the amount of sleep they need," she said. "That puts them at a disadvantage in the classroom, not only because it interferes with their ability to pay attention, but also because it affects how they interact with other children."
Cassandra Kirkland, who also serves as a family life specialist for MSU's Extension Service, said the group embraced ideas for changing diet and routines.
"The participants encouraged each other to recognize that drinking multiple sodas every day could have potential negative consequences on sleep and health," she said. "A major discovery for most of the parents was understanding how getting only six hours of sleep can reduce a person's lifespan."
Santee Ezell, mother of a 2-year-old daughter and a 7-year-old son, said she participated in the Shape Care pilot program because she believes people can learn something new no matter how old they are.
Ezell said she has already put into practice some of the tips she learned from Kirkland and Elmore-Staton.
"My daughter likes to snack before bedtime but I've started a new routine of dinner by 6:30 p.m., no snacks and bedtime by 8:30 p.m.," she said. "I've started reading stories to my children to help prepare them for bed. I learned so much about the importance of sleep that I'm working hard to get more sleep for my kids and for myself."