Information Possibly Outdated
The information presented on this page was originally released on July 7, 2003. It may not be outdated, but please search our site for more current information. If you plan to quote or reference this information in a publication, please check with the Extension specialist or author before proceeding.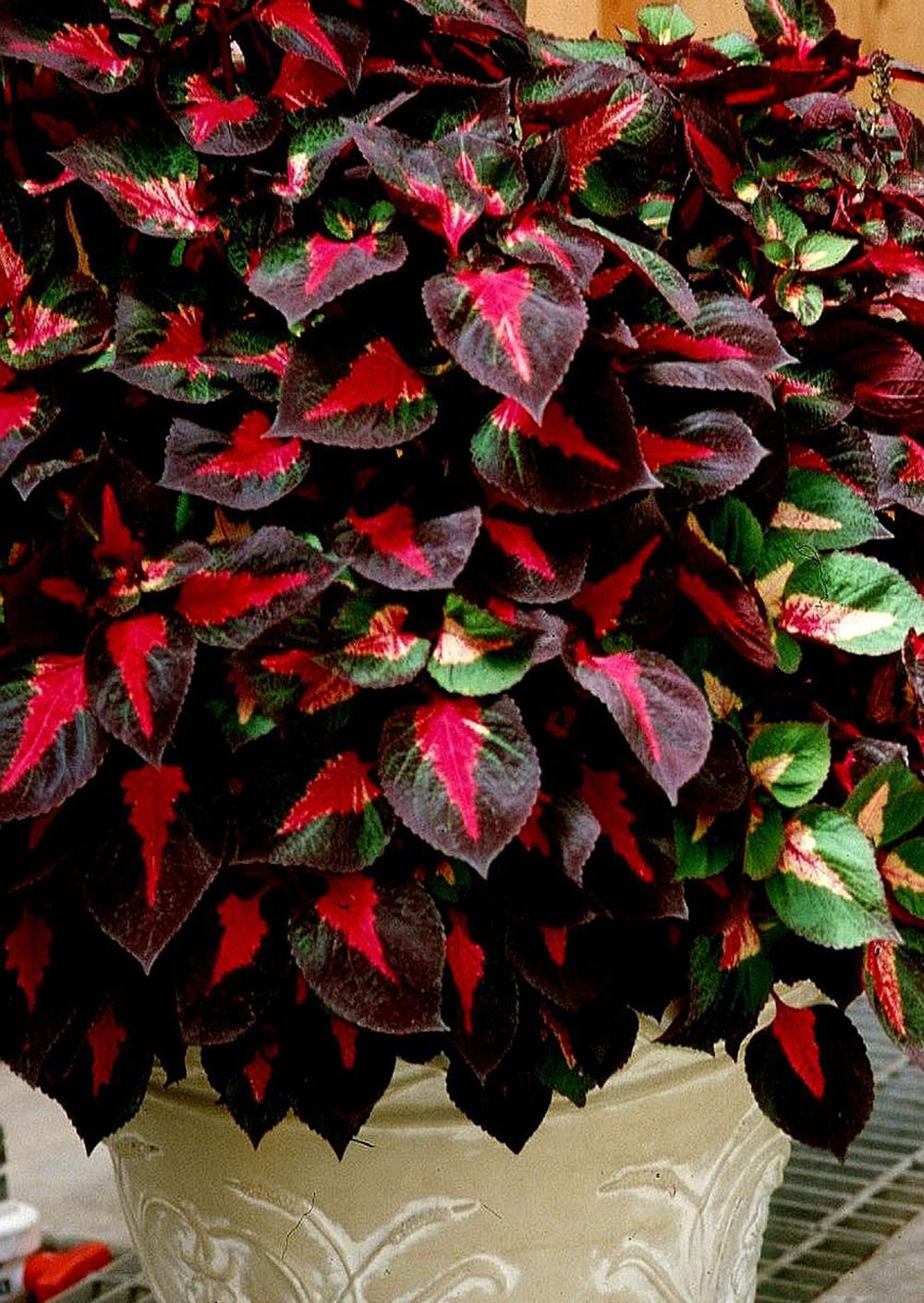 Magilla Perilla is instantly famous
By Norman Winter
MSU Horticulturist
Central Mississippi Research & Extension Center
Wherever I've gone this summer -- the Atlanta Botanical Garden, Park Seed Trials in South Carolina, even the landscape at North Park Mall in Jackson -- the Magilla Perilla has performed wonderfully.
Magilla Perilla became famous before gardeners even got a chance to try it. It is the plant that has shoppers everywhere counting the days until it is available at local garden centers.
With a name like that, even I could have marketed it. It may be the name that has captured the gardener's imagination now, but upon growing Magilla, everyone will tout its exotic beauty and durability.
Magilla Perilla is one of those selections that offers today's hurried gardeners easy-to-grow, environmentally friendly plants that aesthetically enhance the home landscape.
The perilla is not very well-known. A few gardeners may be familiar with the old-fashioned Perilla frutescens, which almost looks like a small basil and is used as such, but Magilla is different.
Magilla easily reaches 24 inches tall and has rounded foliage displaying brilliant splashes of hot pink, deep plum and green. These colors develop best in sun or bright, filtered light.
You could not ask for a better plant to get your children or grandchildren involved in the fun of gardening. They will love the funny, cartoon-sounding name and the vibrant colors. They will find it easy to grow as the center of a large, mixed container on the porch, patio or deck.
In the landscape, Magilla Perilla performs best in fertile, well-drained soil. If your soil is tight or heavy, amend with 3 to 4 inches of organic matter like compost or humus. Grow three to five plants spaced 14 to 16 inches apart for a breathtakingly beautiful display.
Use in combination with pink or magenta shades of Cooler Periwinkles for a look that will be as colorful and tropical as Carnival in Rio.
In fact, the vibrant, tropical colors of the Magilla make them ideal as understory plantings to large bananas, upright elephant ears or pink cannas. Be bold and also use Magilla with ornamental grasses. The most obvious companion would be purple fountain grass.
Keep Magilla watered and mulched during the growing season. Feed with a light application of a slow-release, balanced fertilizer a month after planting and again in mid-summer.
Many gardeners first think Magilla Perilla is a coleus. It is in the same family and does have some of the same cultural requirements. For instance, a good pinching in mid- or late-summer, if needed, will keep the plant bushy.
Sure, we will keep growing the old "tried-and-true" favorites, but you have to admit, it is fun to garden today because of the new and unusual plants like this one that keep popping up.
Magilla Perilla has been available in very good numbers for a brand-new plant. If your garden center is out, don't fret. Get it next year or ask if they will have a new crop for late summer or early fall.